We were very sorry to learn of the passing of Bill Wilson from Boise. Bill was a long time staff member, doing specialized cylinder head work for Westside Machine, a job he held alongside Mike Montgomery during the past several years fine-tuning high performance racing engines.
In more recent years you could find Bill quite often out at Firebird lending a hand to the Wallace racing operation led by Tim, Laurie and Tim Jr. He had a real knack when it came to making an engine run to perfection, largely based on his experience from literally decades of involvement in our sport.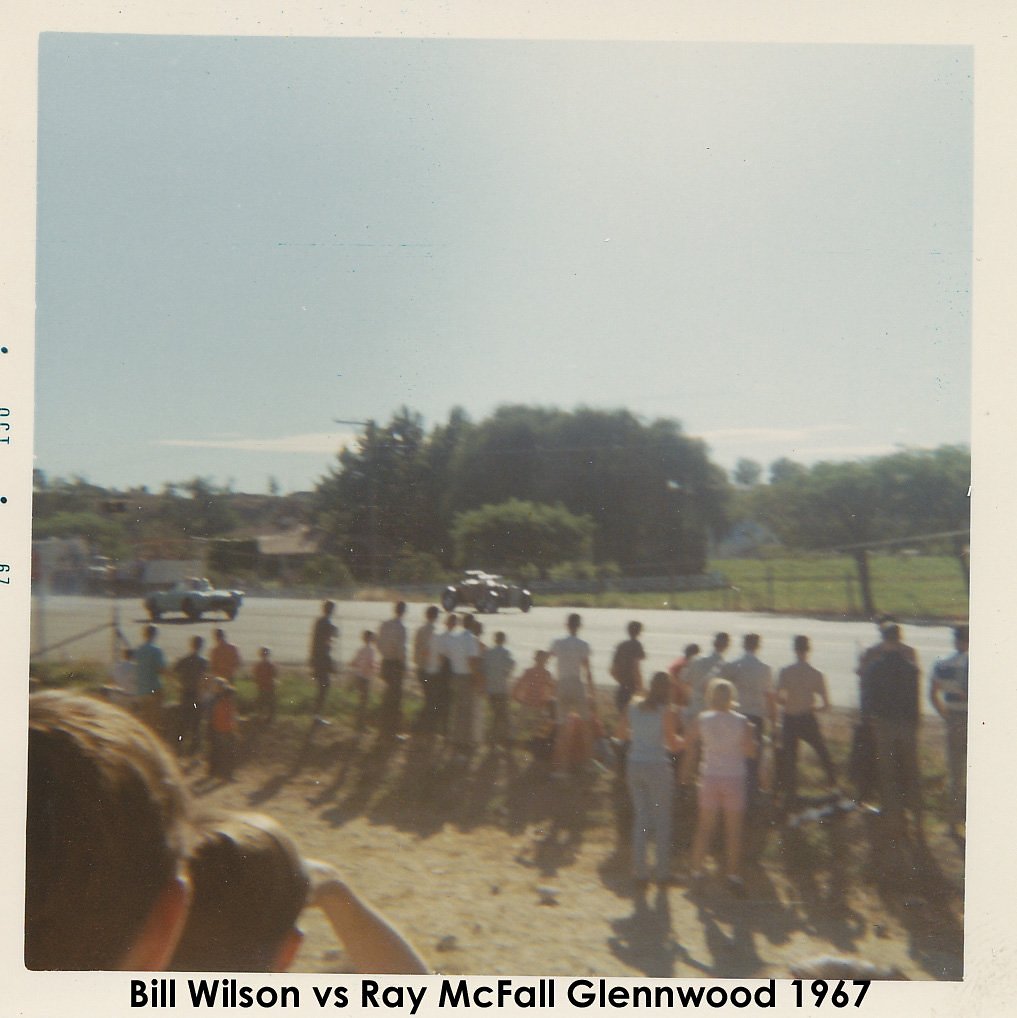 A pioneer of the early racing days in western Idaho, Bill was not only a racer, but also a key crew member for one of the front runner Comp eliminator dragsters campaigned by Dick Gragg. This was a car that literally dominated in the formative years of Firebird and an assortment of the tracks in the region.
Bill was a person who was actively involved in the racing scene dating back to the 1960's. He first competed at organized drag races out on Gowen Field (in the mid-60's), followed by a one-off opportunity to stage a race on Glenwood just to the west of today's Expo Idaho facility. The event took place in September of 1967 behind the efforts of Boise Timing Association (BTA).
The dirt parking lot of the newly finished Fairgrounds was turned into a pit area and spectator parking lot for all who attended the race. And as Bill remembered the story, they had to not only seek and gain permission from the city fathers, police and fire, but also all the neighbors that adjoined the newly paved street.
By all accounts, it was a resounding success. But it did cause quite a stir and bit of inconvenience for residents that Fall day when no traffic could move within the path of the temporary race track corridor. Bill said they attempted to try a second race the next year, but with Firebird opening by mid-Summer of `68, the city encouraged everyone to go support the all-new purpose built racing facility off  of Hwy 16.
Adding further historical perspective, Bill was one of the class winners at Firebird's Grand Opening event featuring the Hemi Under Glass Wheelstander on Sunday, July 28, 1968. From a story published in the Statesman highlighting the track's inaugural race, eliminator champions included: Dick Gragg, Boise (Competition), Jim Olson, Bountiful, Utah (Super Stock), Perry Plischke, Weiser (Stock), Dave Borchardt, Boise (Street) and Earl Davis, Salt Lake City, Utah (Super E).
Additionally, individual class titles were earned by: Mike Jones, Burley (A/Altered), Dennis Baker, Baker City, Ore. (B/Gas), Jim Farnham, Boise (F/Gas), Brent Edwards, Weiser (D/Gas), Tim Tyler, Burns, Ore. (B/Modified), Russ Purcell, Boise (C/Gas), Olson (B/Automatic Super), Pat Kropp, Ontario, Ore. (C/Automatic Super), Gary Ward, Nyssa, Ore. (E/Super) and Bill Wilson, Boise (B/Roadster Street).
During the 2019 Boise Roadster Show we got together with both Mike (who was honored with the 2013 Racemaster award at the Firebird Banquet) and Bill to reflect back, while they both held down the fort at the Westside Machine commercial booth. We're glad we were able to capture just a small slice of what the racing scene was like nearly sixty years ago during those early racing  days.
Bill was truthfully a pioneer of the racing scene in our area. He was someone who was highly respected, admired and appreciated. On behalf of all of us in the New family, we send our sincere condolences to everyone who came to know Bill over the years as a friend.
God Speed Bill.