It goes without saying we take tremendous pride in every aspect of our motorsports operation. And from a marketing perspective, Firebird is dedicated to "going the extra quarter-mile to deliver your message."
Marketing is a key element to any and all businesses. More specifically, sports marketing has become a very significant means to reaching and impacting existing and prospective customers.
Independent studies have been conducted that quantify and qualify how loyal racing patrons and participants are towards companies that endorse drag racing at facilities like Firebird and beyond. Its no secret, we aim to do the best possible job for your marketing dollars, whether it be a major title sponsorship for a specific event or series right on through our track signs that line the raceway guard walls and grandstand facings.
Its a motto of every member of the New Crew and staff we are committed to providing you and your company results through a variety of marketing opportunities available from Firebird.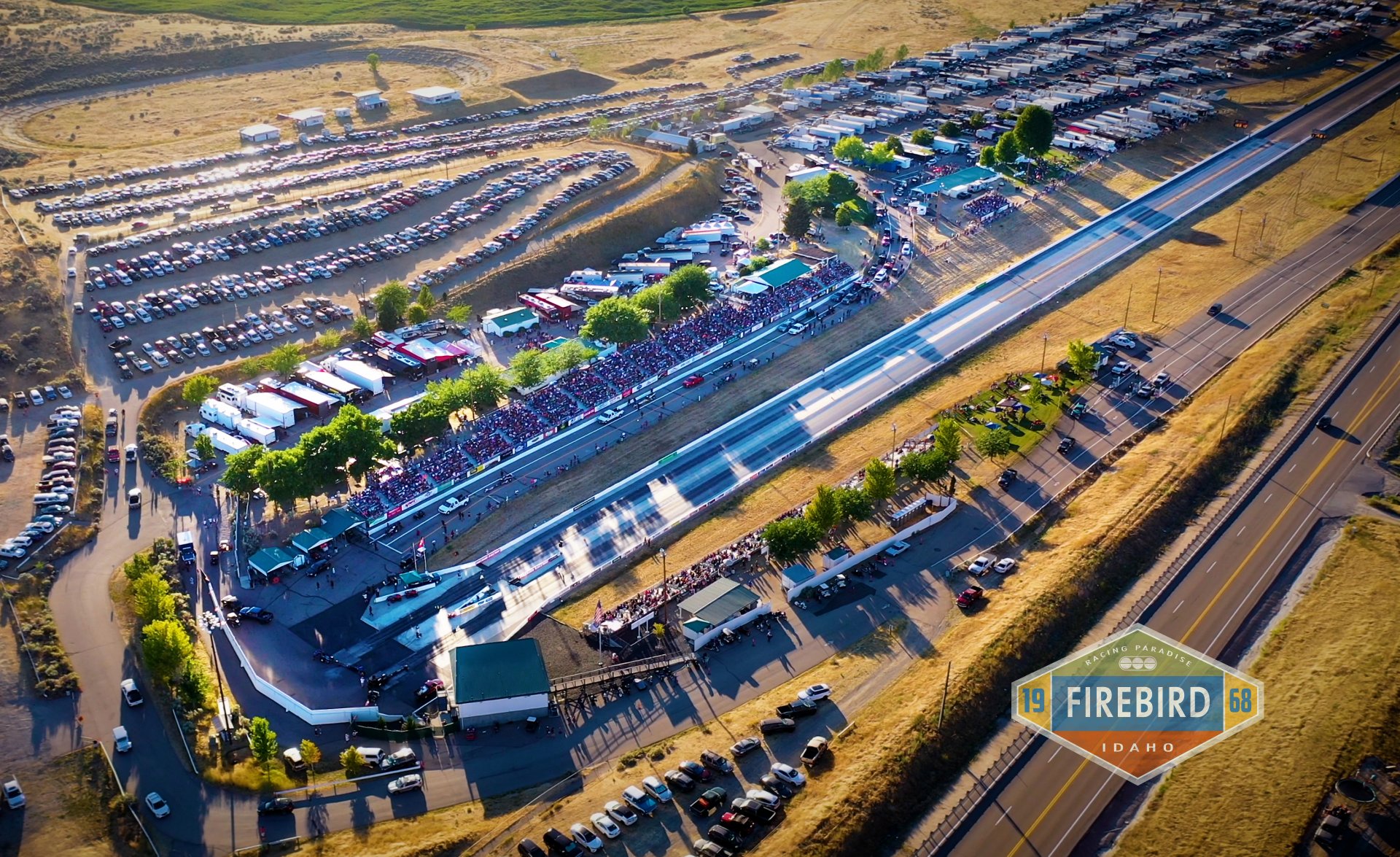 We offer quite a wide-variety of avenues for your consideration, including but not limited to:
A Night of Hospitality at the Drag Races why not treat your customers or staff to the excitement of championship drag racing from our specially designed Pavilion or Chalet. Each of these seating areas feature exclusive grandstand seating, covered area for dining, and catered food & beverage in conjunction with any of our major racing weekends. We can accommodate anywhere from 50 to 700 guests.
Track Signage a variety of colorful signage is available ranging from Top Deck Above the Grandstand Super Signs, Bulls eye fence signage in the starting line area, Front-face Grandstand signs and Guard wall signs. In addition and in very limited availability, we make available Scoreboard signs and signage on the Timing Tower, too.
Motorsports Annual Yearbook every year we publish and distribute during the Boise Roadster Show and throughout the racing season at Firebird a colorful Souvenir Program. But much more than a run of the mill weekend sporting program, this coffee table publication is chock full of great photography looking back and ahead at all things "motorsports" in our region. Your company can become involved with print advertising (both color and b & w) in conjunction with this high quality Annual that continues to deliver a very strong reach to fans, show competitors, racers, businesses and the like each and every season.
Presents, Series and Title Race Sponsorships should you be looking for your "biggest bang for the buck" and aggressively promoting your business through Firebird, an event sponsorship package is the absolute best marketing avenue available period. Event and series package sponsorships offer everything from visibility on television commercials to radio spots and virtually all points in between. Custom made packages can includes track signage, program advertising, season tickets and event credentials to tie-ins with track schedule brochures, flyers and direct mailings.
Becoming a Firebird Track Sponsor is an investment that affords your company years of return in sponsor loyalty and increased business. Firebird will go the distance when it comes to developing a highly effective marketing tool and business decision that makes sense.
If you are interested, please contact:  Marketing Director Brad New at (208) 939-9208.
Thanks for giving consideration to tying in with Firebird. Wed be glad to tailor make a custom plan for your business to consider. If you'd like a Marketing Rate Card, please feel free to give us a call and well be glad to send one your way.