TICKETS NOW ON SALE FOR THE:
Boise Roadster Show
Secure tickets online today for the 48th Annual O'Reilly Auto Parts Boise Roadster Show presented by Les Schwab Tires. The show takes place inside the expansive Expo Idaho located at 5610 N. Glenwood St., in Garden City. Show dates/hours:
Friday, March 13, 2020 – Noon till 10 pm
Saturday, March 14, 2020 – 10 am till 10 pm
Sunday, March 15, 2020 – 10 am till 5 pm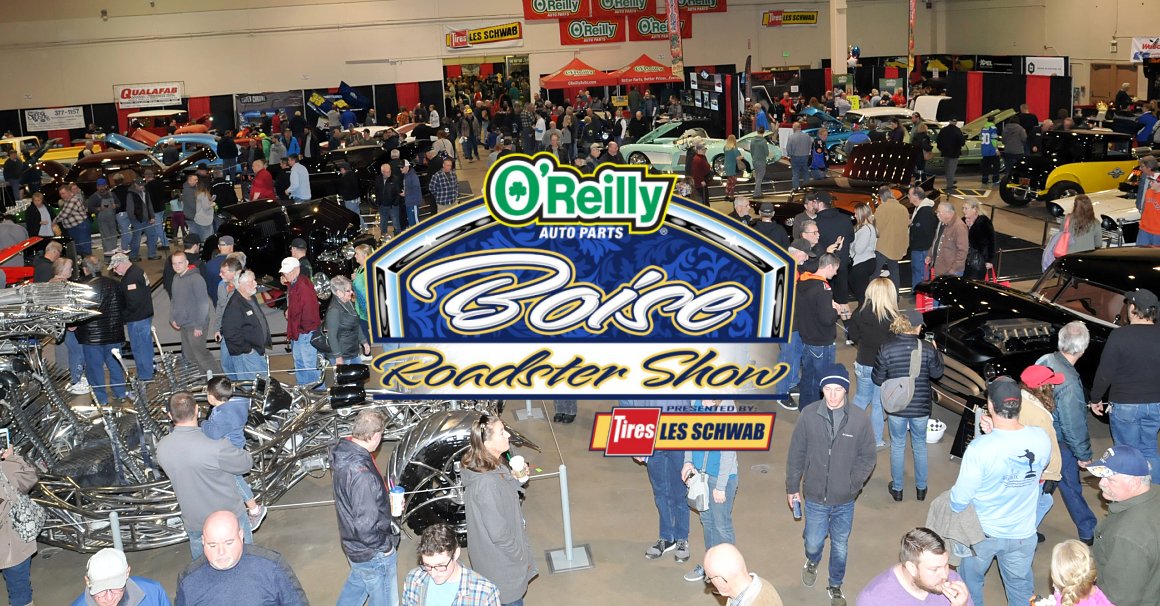 Tickets will be available for major events at Firebird Raceway in early February.
Should you have further questions, feel free to give us a call at: 208 938-8986 or drop us an email us at: [email protected]
We look forward to having you join us in 2020!