It's a program designed just for kids – 5 to 17 years of age.
Firebird is proud to host a variety of events each season for kids 5 to 17 years of age in the Junior Drag Racing League. Events begin in April and continue through October.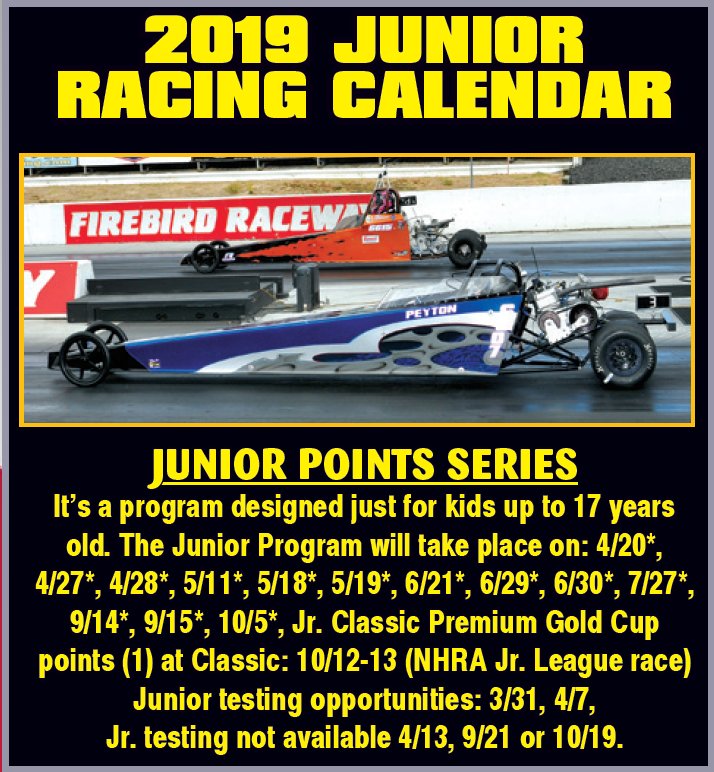 Firebird offers a Junior Dragster category with a Season Championship on the line.
Specific dates are listed in the schedule panel, above.
If you would like to learn more about the Junior Dragster class, please feel free to contact the Firebird offices at (208) 938-8986 or drop us an e-mail. If you might be new to racing or would like to learn more about Juniors, we would be glad to steer you in the right direction. In addition, the National Hot Rod Association provides addition news about the class, along with details on what it takes to license for competition. Please click on the button below:
Junior Drag Racing League