It was a historic moment in Idaho racing history, Sunday, July 28, 1968, this marked the official grand opening day of Firebird Raceway. The feature attraction was the famed Hemi Under Glass driven by Bob Riggle.
Quite a team of people invested countless months of work, preparation and money to help to make the dragstrip operational, ready for its public debut.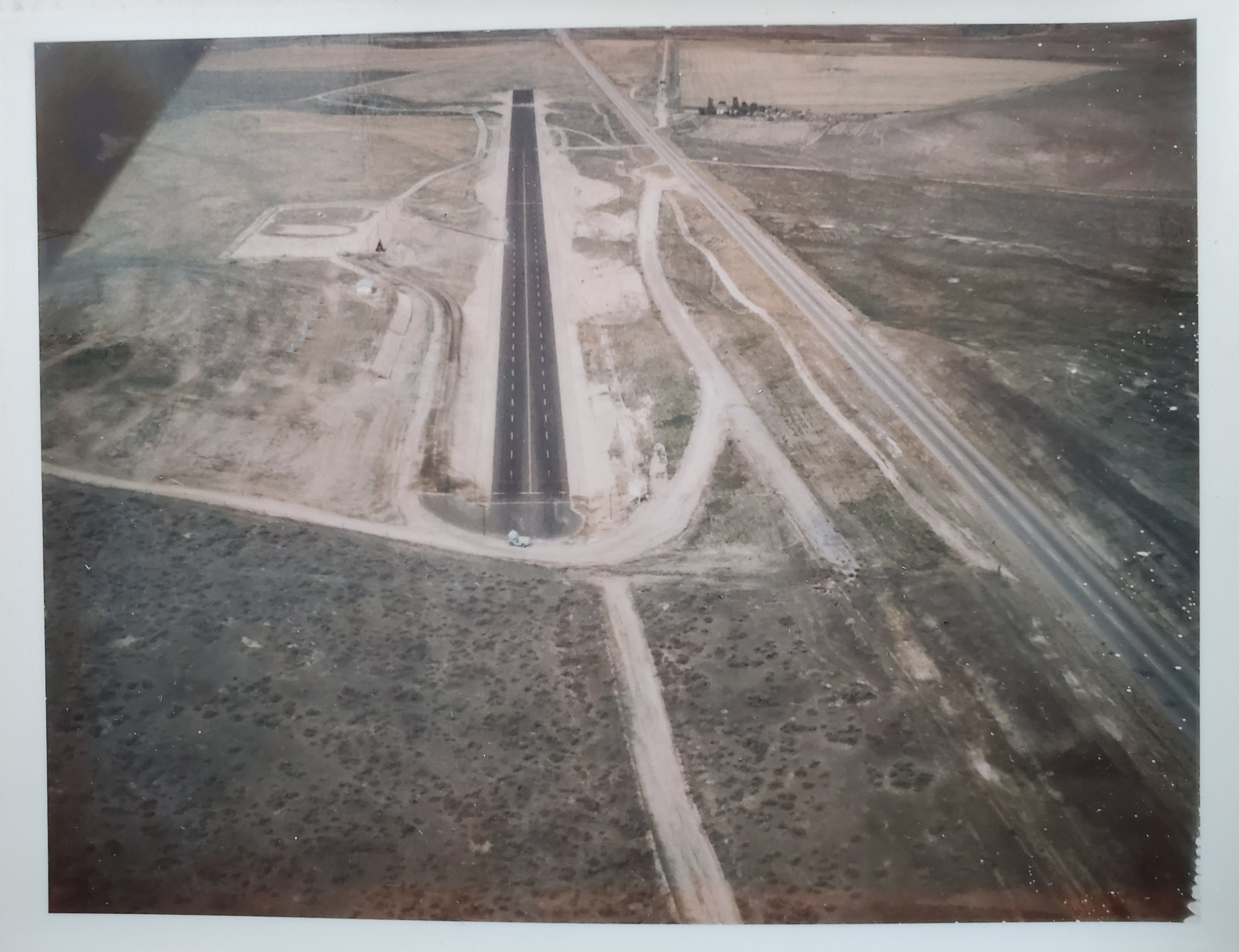 The pre-race hype was electric. The valley was buzzing in anticipation of a new NHRA sanctioned dragstrip all but ready and open for quarter-mile competition. This was a big deal for all those who had raced previously on Gowen Field road or the one-off racing event staged on Glenwood Blvd. one year earlier (just to the west of today's Fairgrounds property) in 1967.
The newspaper advertising hyped several new features at the track:
GRANDSTAND SEATING FOR 3000
SPECIAL DESIGNED "SUPER FAST TRACTION" ASPHALT
"NEWTRONICS" STARTING AND TIMING EQUIPMENT
Typical of July, temperatures topped 100 degrees. It was a toaster oven day for racing.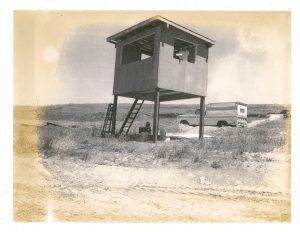 Although the new race surface was all new beautiful pavement, along with a Timing Tower sitting atop four 6 x 6 inch pillars, it was still far from a finished facility. The road into the track itself was in fact part of the original Highway 16 before it was relocated a few dozen feet to the east. But all the roads into the track and the entire lower pit area were principally dirt, sand and gravel. The only asphalt was down the raceway and up the return road stopping a few feet past the e.t. booth. That was it. Even the staging lanes on that first day of racing was unpaved.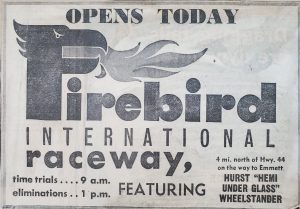 The event was by all accounts, a smashing success. It exceeded all expectations as the front gates sold out of tickets by early afternoon, allowing hundreds of late arriving fans to enter the facility for free. At the same time, the food stand operated by Ellanor New and neighborhood friends of the family, ran out of every hot dog, soda pop and everything else but the kitchen sink.
The fans were dazzled by the remarkable wheelstands of the nationally-renowned Hurst "Hemi Under Glass" Plymouth Barracuda. Bob Riggle put the 426-Hemi up on two wheels three different times at speeds topping 100 mph. On one pass Bob had the driver-side door even fly open, causing the overflow crowd to gasp. It was a sight never before witnessed in the Gem state.
Sportsman class racers came out of the woodwork for the opening event, too.
Overall champions included: Dick Gragg, Boise (Competition eliminator), Jim Olson, Bountiful, Utah (Super Stock), Perry Plischke, Weiser (Stock), Dave Borchardt, Boise (Street) and Earl Davis, Salt Lake City, Utah (Super eliminator).
Individual class titles were awarded to: Mike Jones, Burley (A/Altered), Dennis Baker, Baker City, Ore. (B/Gas), Jim Farnham, Boise (F/Gas), Brent Edwards, Weiser (D/Gas), Tim Tyler, Burns, Ore. (B/Modified), Russ Purcell, Boise (C/Gas), Olson (B/Automatic Super), Pat Kropp, Ontario, Ore. (C/Automatic Super), Gary Ward, Nyssa, Ore. (E/Super) and Bill Wilson, Boise (B/Roadster Street).
Not many days in Firebird's storied five-plus decade history will be as significant as that mid-Summer day in 1968.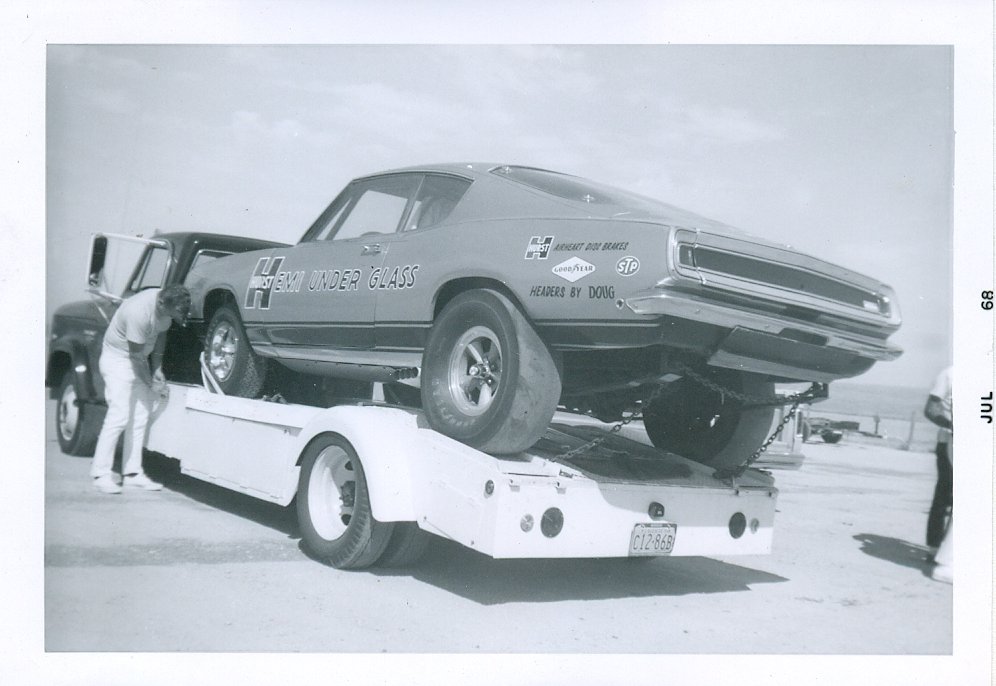 For all who attended, it was indeed the start of something very special and meaningful. It's fun to look back and share some of the early images of where it all began. Each of us in the New family are more than a little thankful for the efforts of so many dedicated men and women who helped launch Firebird International Raceway off the ground.
Special thanks to Don Biggs for providing us the photos of the Hemi Under Glass.
LARGE NEWSPAPER AD