If you're like us, we can't wait for the return of the 40th anniversary of the Project Filter Oldies But Goodies Drags. The event is set for Saturday and Sunday, May 30-31. The event is open to racers, crew members and show `n shine entries.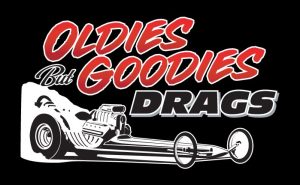 The featured class will be the AA/Supercharged Shootout. The defending champion is Scott White who pilots his track record holding 210 mile per hour 1941 Willys coupe.
A multitude of racing classes will be featured at the two-day event. Advance registration is required for this event and all race entries are full event (no single day entries will be available). No entries will be for sale the day of the event at the gates (upon arrival).
Saturday and Sunday will offer two separate days of racing in the 2020 Boise Muffler Gold Cup chase. Super Pro, Pro, Sled/Bike, Sportsman and Jr. Dragster will compete both days.
And racing will also be contested in Pro Comp, Old School Gasser, Oldies Bracket #1, Oldies Bracket #2, and Oldies Bracket #3 (Oldies classes – Pre-1989). As a convenience for all racers, please fill out your TECH CARD online and bring with you to the event.
Host clubs include the: Vintage Gems, Heap Herders, Melba Outlaws, Barons and the Idaho Chariots.
A separate show `n shine will be offered each day for all pre-`89 rides, which are welcome to both days. Show parking will be staged in Firebird's expansive paved upper pro pit area.
We will also offer a Test `n Tune opportunity on Friday afternoon from 3 pm until 7 pm, open to Oldies participants.
Hours, entry fees and admission pricing at: OLDIES DRAGS
REGISTER ONLINE STARTING TUESDAY, MAY 19TH
SOCIAL DISTANCING GUIDELINES
Schedule of Events – Run Order (Saturday*)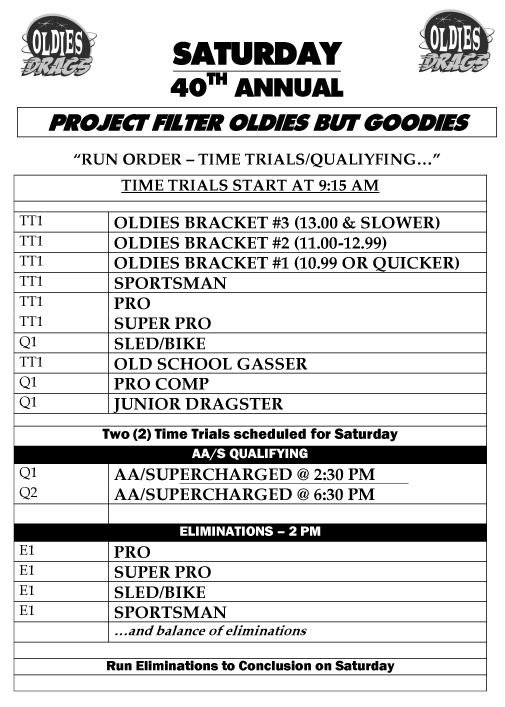 *schedule subject to change