The Project Filter Oldies But Goodies Drags returns Sat-Sun., May 30th-31st. A combination of nostalgia race `n show classes will be offered, along with the  Boise Muffler Gold Cup Series at this two-day event.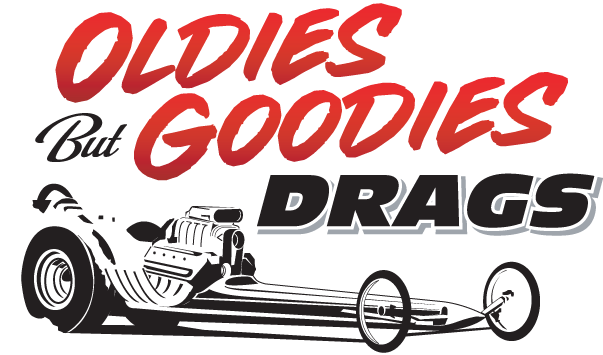 ONLINE TICKETS & REGISTRATION
All of the core Gold Cup eliminators will be contested on both Saturday and Sunday. Classes include:  Super Pro, Pro, Sled/Bike, Sportsman and Jr. Dragster. Additionally, racing will be staged in Pro Comp (Qualifying-Sat, Elims-Sun), Old School Gasser, Oldies Bracket #1, Oldies Bracket #2 and Oldies Bracket #3 (Oldies classes – Pre-1989).
Please take note: as a matter of convenience, we encourage you to fill out your ONLINE TECH CARD. It is a writable .pdf file, which you open on your computer, type in your info, and print (and bring with you to the event).
SOCIAL DISTANCING GUIDELINES
A limited number of Spectator tickets (Adults and Kids 6-12) are available online for the Oldies weekend.
The Oldies Drags will feature the AA/Supercharged coupes and sedans headed up by reigning champion Scott White with his 210 mph `41 Willys coupe.
Both Saturday and Sunday will offer dedicated show `n shine parking in the paved upper pit area. A multitude of special show plaques will be awarded on both Sat. and Sun.
A forty year tradition at Firebird, the Oldies is annually supported by a number of host clubs. They include the: Melba Outlaws, Vintage Gems, Heap Herders, Barons and Idaho Chariots.
GOLD CUP POINTS REGISTRATION
CLASSES
AA/Supercharged Blown Alcohol Gassers
Super Pro (7.00-11.99)
Pro (9.00-13.99)
Sportsman (12.00 and slower)
Sled/Bike (14.99 or quicker)
Gasser (straight axle, old-school race cars)
Oldies Bracket #1 (pre-1989, 10.99 & Quicker)
Oldies Bracket #2 (pre-1989, 11.00 – 12.99)
Oldies Bracket #3 (pre-1989, 13.00 & Slower)
Pro Comp (.4-tenths, pro-light, handicapped, front-motor dragsters, open-wheel roadsters and altereds)
Junior Dragster
Friday Test Card (3 pm)
PARTICIPANT FEES
Super Pro-Full Event: $165
Pro-Full Event: $110
Sled/Bike-Full Event: $90
Sportsman-Full Event: $65
Pro Comp-Full Event: $100
Oldies #1, #2, #3, or Old School Gasser-Full Event (choice): $65
Friday Test Card (must be registered into Oldies race): $75
Junior Dragster-Full Event: $60
2020 Gold Cup Points Registration: $35
Annual permanent number/license card: $8
Show `n Shine Full Event Entry: $25
Show `n Shine One-Day Entry: $12
CREW FEES
Adult Crew Full Event Credential: $25
Child (6-12) Crew Full Event Credential: $10
Adults One-Day Spectator: $12
Child One-Day Spectator: $5
Ages 5 & Under: Free
RACE SCHEDULE
Friday Racer Gates Open: 10 am
Friday Test `n Tune: 3 pm – 7 pm
Friday Gates Close: 8:30 pm
Saturday Gates Open: 7:30 am
Saturday TT (2): 9:15 am – 1:45 pm
Saturday Eliminations: 2 pm
Sunday Open: 7:30 am
Sunday TT (1): 8:30 am
Sunday Eliminations: 11:30 am
Concludes : 5:30 pm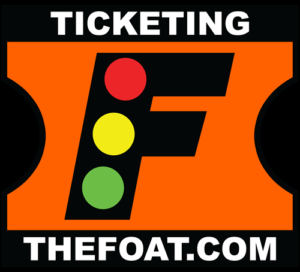 (click logo for online site)
AS YOU PLAN TO ATTEND AN EVENT AT FIREBIRD, PLEASE FAMILIARIZE YOURSELF WITH THE FOLLOWING PROCEDURES
Similar to our early season events, participants and crew members will be asked to comply with the following protocols:
Racers and their crew will be required to park according to social distancing guidelines, which means a 6-foot minimum space will be required between all parking spaces.
The Firebird team, which includes our staff and officials, will be encouraged to wear face coverings (and gloves where necessary). Additionally, the Firebird team will make regular use of hand sanitizer, conveniently located throughout the facility.
Participants and crew members are encouraged to utilize face coverings when away from their pit area transport/trailer.
Tech inspection will be available for the race car driver and up to one crew member per entry. Racers and crew person will be required to wear face coverings during Tech inspection. We encourage filling out our ONLINE TECH CARD at your computer and printing to bring to the track.
The Race Control Tower will be limited to essential track staff only.
All of Firebird's restrooms are equipped with hand sanitizer dispensers, soap, and hand pumice cleaner. Restrooms will be sanitized before, during and at the conclusion of the race day. Free-standing hand sanitizer dispensers are positioned in many key locations for convenient access by staff, racers and crew.
Firebird's Food & Beverage stand will follow all guidelines in place for food service businesses. A limited menu of packaged food items, along with beverages will be available. Condiments will be provided in packets, rather than self-service stations. We recommend that food and beverage orders be taken back to pit area for consumption. The lower patio area picnic tables have been moved to storage until further notice.
The Sport Shop will be open and anyone entering the Sport Shop will be required to follow social distancing guidelines, and our staff will be sanitizing surfaces.
Staging lanes will be split to offer appropriate distancing for both the left and right lanes from Pit Control to the starting line.
Social distancing protocols of a minimum of 6 feet will be strictly enforced in the staging lanes and on the starting line. Congregating in groups along the staging lane fence, on the starting line or in the pita area will not be permissible. Our track staff and Firebird Safety Team will closely monitor these areas in order to prevent unauthorized gatherings.
The Pavilion and Chalet in the upper pit area will be closed until further notice.
All entry fees and crew member credential will only be available online. Registration for racers, crew members and show participants is required at OLDIES REGISTRATION. Additionally, racers may also register for the 2020 Gold Cup point's series or for your 2020 Permanent Race Number (if you do not currently maintain a NHRA number).
As we have mentioned in previously (and just as a reminder), the Firebird staff and management encourage everyone to be familiar with each and every policy outlined above. We will respectfully enforce such policies for the safety, health and well being of all of our guests, crew and track staff.