On behalf of our entire New family and the Firebird staff we say THANK YOU to everyone who attended and participated at Street Outlaws No Prep Kings. To sum up the nature of what this event represents is drag racing at its purest form, literally the "RAW" element of heads-up, first one to the finish stripe wins. That is the persona of Street Outlaws.
The event featured all kinds of drama and excitement from the moment the gates opened until it came to an amazing conclusion late Saturday night under the lights. Across the board, it was an around the clock Hercules effort by all who contributed. Expectations were riding at a feverish pitch for months on end, as the first ever western appearance of the baddest grudge Doorslammers in the universe came to wage war in a state long known for its spuds.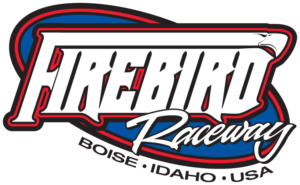 We've staged many major happenings since the track first opened fifty-one years ago. Hemi Under Glass 1968. Evel Knievel Jump 1970. Alice Cooper School's Out Live Concert 1972. Ignitor Nationals 1981, Inaugural Halloween Classic 1994, and the track's "signature event" – the Pepsi Nightfire (all years: 1972 to present day), and countless others.
Toss in the National Parks Dep't. officially listing Firebird on the docket of the National Register of Historic Places and you start to get a sense Firebird is an extra special place to host intriguing events.
Go ahead and add Street Outlaws No Prep Kings 2019 to this list.
Another chapter unfolded in Idaho racing history when the t.v. crews and a fleet of killer door cars rolled into the "House built by the New Crew" over the weekend of 7.12-13.19. In our humble opinion and to put it quite simply – THEY ROCKED THE HOUSE!!!!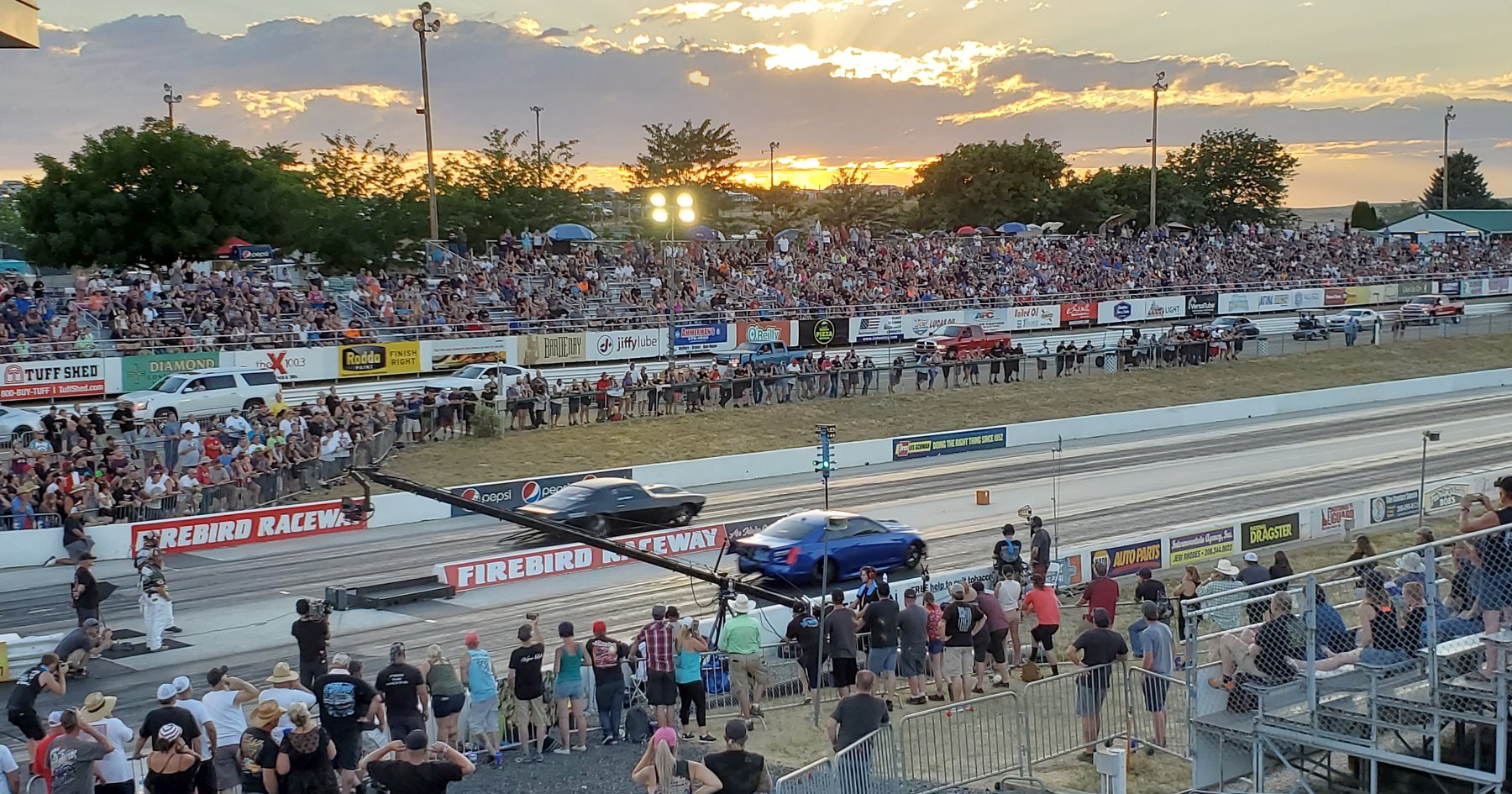 Following a couple recovery days, we wanted to share a few random thoughts…
To all the fans, HUGE THANKS for enduring the blistering heat for better than six plus hours of racing on Friday and a whopping eleven and a half hour marathon on Saturday. You GUYS and GALS totally hit it out of the park!!! We genuinely admired how much the kids fell in love with this event.
To all the racers, you truly stunned us all. No joking. To put that kind of equipment down a 100% un-prepped racing surface stills boggles the (our) mind. The wheel-to-wheel combat with a late afternoon track surface temp topping 150 degrees still makes us wonder…how in the WORLD did you manage to find that finish stripe blows all of us away. Your time at the ropes in the pits granting cell phone photos, autographs, etc. – amazed us, too – all the photos published in social media land show how much you care about fans of your t.v. show.
To all the crews and teams, damn and I mean DAMN – what a job you delivered for all those who attended. Let's mince no words – it was a sauna box at Firebird both days as temps reach triple digits for the first time this year in Idaho. Your guts, fortitude and determination shined brightly throughout the weekend.
To the folks who created the Street Outlaws brand and the t.v. crew from Discovery, my Lord you are sure good at what you do. From the management team to the camera personnel and all points in between – GOLD STARS to each of you for your efforts, never whining or complaining for one single minute during the entire weekend. We can't wait to see your final production on t.v., along with the rest of the world, in the not too distant future. Co-producers Sam and Jen – you two manage `n oversee one terrific group of people.
And last but certainly not least. To the FIREBIRD TEAM in large tall capital letters. From the front gates to the food & beverage operation;  parking attendants to security staff, you knocked it out of the park. From the souvenir stores to every member who worked in race operations from one end of the facility to the other, along with the Firebird Safety Team and Ambulance service – ALL OF YOU GET THE CREDIT for pulling off one remarkable event. We often don't know how each of you do it. BUT DELIVER YOU DID IN GRAND FASHION!!! And we're extra proud of each and every member that wears the green and white colors of Firebird.
Finally, we just wanted to give a nod to fellow dragstrip operators and host venues for Street Outlaws-No Prep Kings: Bill Bader Jr. (Summit Motorsports Park), Sporty Bandimere/Larry Crispe (Bandimere Speedway), and Royce Miller (Maryland Int'l Raceway) for providing early input and insight into what it takes to stage one of these events. Additionally, we are extremely grateful to the contributions and help from Blake Bowser (Auto Club Famoso Raceway) for overseeing a key aspect of our front gate operation. Many others flew or drove in from around the country to help us steer this freight train and to each…a GIGANTIC THANK YOU, too!!!

We could not have pulled this off without any of the people mentioned above – they're all superstars in our book.
With an event of this size and popularity, there are many unknowns going into producing this type of entertainment happening. We felt confident that our talented staff in conjunction with the Street Outlaws team could deliver something very special for fans of all ages to enjoy and remember.
We hope you had as much fun as we did.
Best regards,

Scott, John, Brad, Debbie, Anna, Katie, Connor, Austyn, Colin and Ellanor (Mom, Grandmother, Raceway founder, the first Lady of Firebird)
p.s. – if you enjoyed yourself last weekend, do us a favor score tickets to the 48th edition of the Pepsi Nightfire Nationals:
BUY TICKETS TODAY