The NIGHTFIRE is Idaho's premiere motorsports event.
The Nightfire returns to Firebird on August 8-11, 2019. Looking back in time, many of the greats have raced at our "Signature Event of the Year". Drivers like John Force, Don "the Snake" Prudhomme, Ed "the Ace" McCulloch, Tom "the Mongoose" McEwen, "240 Gordie" Bonin and others have collected Nightfire hardware dating back to the beginning.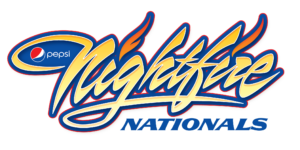 The drama and excitement of Nitro will be showcased on Friday through Sunday. Professional classes include: AA/Funny Car, AA/Fuel Dragster, AA/Fuel Altered and Pro Modified eliminators. The Nightfire will also showcase the earth-shaking, fire-blasting Jets and the wheelstanding "Outlaw" Stagecoach, too.
Part of a big weekend of racing, Friday is Family Night presented by our friends at The Blower Shop and Idaho's News Channel 7. Professional qualifying will take place at both 2 and 7 pm, and your ticket is good for both exciting sessions.
Hundreds of racers from 15 states and Canada will battle in the All Access Bracketeer Challenge presented by IWS Sales for a combined purse topping $185,000.
Defending Nightfire champions include:
AA/Fuel Dragster
Mendy Fry

AA/Funny Car
Jason Rupert
Tater Baker AA/Funny Car
Shawn Bowen
AA/Fuel Altered
Dan Hix
Xtreme Pro Modified
Ed Thornton Jr.
Bracketeer
Mark Barnhart, Dan Lafferty, Dale Green, Mike Coltrin
Pro
Brandon Umberger, Brandon Umberger, Lucas Hull, Jake Guadagnolo
Heavy
Tom Davis, Zak Pedraza, Bill King, Chris Hopper
Sled/Bike
David Wood, David Wheeler, Paul Vaughn, Don Trafford
Bracketeer Consolation
Shannon Boepple, Justin Cooper, Will Carnell
Pro/Heavy Consolation
Stan Deming, Chris Hall, Andy Schmall
Lucas Oil Top Fire Overall (Open Wheel)
Brad Todd
Lucas Oil Full Bodied
Jeremy Wilson
Bracketeer Allstar Dash
Blu Hayball
Pro Allstar Dash
Brandon Umberger
IMS Sales Bracketeer 4-Day Champions
Mike Coltrin, Brandon Umberger, Joe Witherspoon, David Wood
Tickets will be available and on-sale beginning February 1, 2019, by calling the Firebird hotline at 208 938-8986.