There's three fun events on schedule this weekend at Firebird. The Fairly Reliable Bob's Club Challenge Series Kickoff is Friday night, June 10. Saturday, June 11, offers the High School, Alumni & Street Legal Opener during the first half of the day. Then Saturday night it's time for the return of the Midnight Drags presented by Peterson Chevrolet.
Friday opens at noon, followed by eliminations at 6 pm.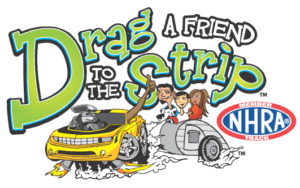 Saturday morning open at 9 am, followed by time trials from 10 am till 1:30 pm. First round is at 2 pm. In a whole separate event, the Midnight Drags opens at 7 pm. Grudge racing is scheduled from 8 pm until midnight.
The third stop n the six-race Club Series is currently led by: The Baron's in the Silver Cup, Mopar Mafia  in the Bronze and Venom Racing in the Copper.
Saturday's late-night race is open to any muffled car or truck. The event offers grudge racing, so you can race your co-worker, brother, sister, friend or anyone else for that matter, in head-to-head competition. Learn more details (link) on what is needed to run your car at Firebird.
Racing will be contested over the quarter-mile distance and 100 mph qualifier decals will be up for the taking.