Two fun events are schedule for this Friday and Saturday nights. The Fairly Reliable Bob's Club Challenge Series is May 27, followed by the Midnight Drags on May 28.
Friday opens at noon, followed by eliminations at 6:30 pm.  Saturday opens at 7 pm. Quarter-mile grudge racing will be staged from 8 pm until midnight.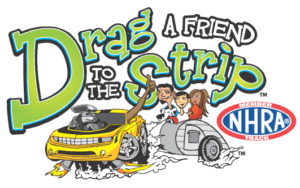 The second stop in the six-race Club Series sees The Barons leading the Silver Cup standings (for up to 26 racers). In the Bronze Cup (up to 12 racers), Cracked Block is 3 points ahead of Mopar Mafia. And Venom Racing is presently number one in the Copper Cup rankings for teams fielding up to six drivers (at a club event).
If you're new to Club racing, we can help you find a team that is looking to add members. Points are tabulated at 3 pts. per driver entered and 10 pts. for each winning round during the eliminations.
Saturday night will offer street legal grudge racing for muffled cars and trucks.
Link to: BASIC STREET LEGAL RULES TO COMPETE
FRIDAY: Online Tickets and Racer Registration
SATURDAY: Online Tickets and Racer Registration