It is difficult to put into words the sadness we all feel after learning that Nick Schaefer, 73, has passed away.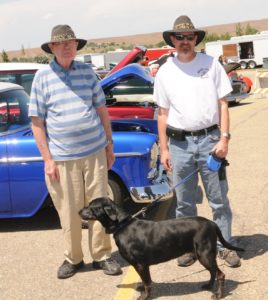 From an upbringing that included oval track racing, Nick became keenly involved in the Firebird racing scene when his son Shayne started racing for Meridian High School. This was nearly four decades ago. They called their team: Tri-S Racing, which involved Nick, Tomi and Shayne.
After helping his son compete and win at a variety of levels, Nick stepped into the racing seat in the 1980's. He raced a Vega in Super Pro called "Dragonfever". Joining forces with his son, he too garnered success winning the Bracketeer class at the Nightfire Nationals in 1989.
He did so much for the Firebird racing scene, it would be hard to put it all into words. Annually both he and his wonderful wife Tomi helped in a variety of areas. They put together everything from decorations at the Banquet to building displays for Firebird racers at the annual Roadster Show. Every year they would build a pit scene at the Classic that was second to none. They supported the Team Finals and the Gem State Series on multiple occasions.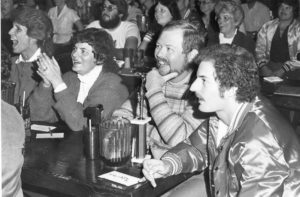 The duo was wholeheartedly behind the track securing a Jaws of Life rescue tool. They worked hard to raise the funding to procure the Hurst tool and generator. This apparatus is still a key part of the Firebird Safety Team. Most noteworthy, Nick was not only a savvy machinist and race car fabricator, but also near genius when it came to creating applications for computers.
He helped to formulate the first website for raceway. It was a labor of love that Tomi managed on nearly a daily basis. She posted points, updated photos and track news and never missed a beat helping to spread the Firebird gospel to everyone on the internet.
Nick worked hundreds upon hundreds of hours creating a sophisticated Excel spreadsheet that to this day tracks and records all the Firebird point's classes. Nick also learned from scratch the Microsoft program Access. He designed a complete database that the raceway still utilizes for mailing and event tracking.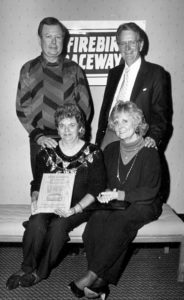 One of the family's proudest Firebird moments occurred back in 1994. Nick joined his wife Tomi on stage at the Award's Banquet when she was honored as the 9th Racemaster recipient. The award is Firebird's equivalent to being inducted into a Hall of Fame. It was a very special moment in Idaho racing history.
There are many, many things that Nick played a role in. Many elements he first created are still in place today. He was someone who never sought to be in the limelight. Nick was genuine, caring, smart and keenly interested in helping Firebird become a better place to race. He constantly enjoyed letting his work and contributions do the talking.
We will forever be indebted to everything he did for the raceway. Every member of the New family, staff and racing community are deeply saddened by the loss of an icon of Drag Racing in Idaho.
On behalf of all of us in the New family and our Firebird staff, God speed, Nick.