We send heartfelt condolences to the entire Drummond family. Mike Drummond, 61, passed away on Thursday, February 4. Mike was a very special person, a caring husband, supportive father and truly an all around good guy.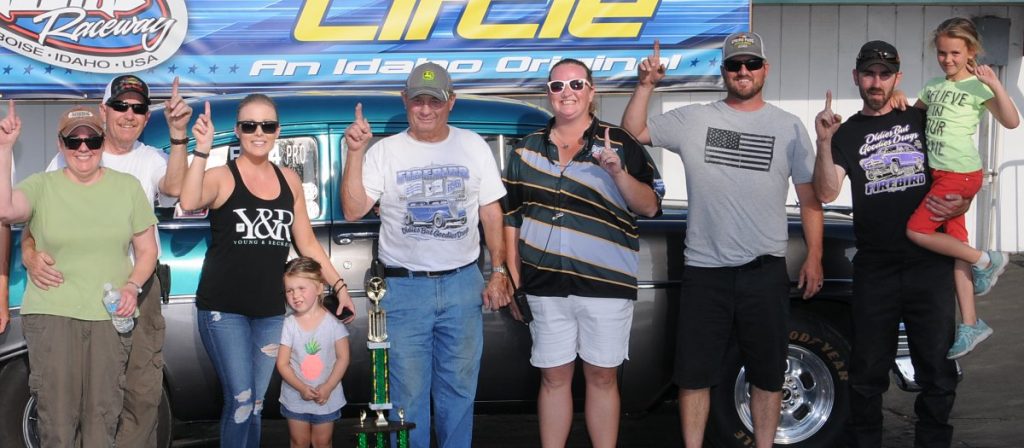 "All of us in the New Crew were saddened to learn the passing of Mike," added Firebird's Scott New. "He had become acquainted and knew so many people he could call friends throughout the world of racing. He was genuinely one of the nicest people you would ever cross paths with. Mike would've given you the shirt off his back if that's what you needed. Or he would work tirelessly on your car or truck, often all hours, to provide their patented service with a handshake and a smile. The entire family is without question the salt of the earth, and we are truthfully going to miss Mike."
Mike loved drag racing. From the days of competing with his "Two Tons of Fun" Ford pickup to today's Ford Mustang Fastback, he was a very competitive racer in everything from Pro eliminator to Open Comp and more.

But Mike enjoyed our sport immensely largely because everyone within the Drummond-Davis-Burlile families could not only pit together, but also race as one big family unit.
Both Mike and Dana were very loyal to the Firebird racing scene in many different ways. When they still owned and operated their successful tire store in Ontario, they enjoyed supporting the raceway as one of the track's key marketing partners. In addition, they assisted race teams with tires, wheels, mounting, brakes and an assortment of other mechanical needs.

They not only competed at Firebird, but were also supportive of the Division 6 Team Finals whether it was at their home track or at other racing venues in the great northwest.
Every member of the New family, staff and racing community are deeply saddened by the loss of Mike. We are all going to miss our friend. Our deepest sympathies and prayers are extended to Dana, Lindsey, Levi, Tom and all of their families, close friends and acquaintances.
God speed.