We lost a dear friend within the racing community. John Lindbloom passed away December 20, 2019, following a courageous battle with cancer.  John, who along with his wonderful wife Patsy have been regular competitors at Firebird for many, many years.  One would be hard pressed to find anyone more dedicated, enthusiastic and devoted to the Firebird racing scene.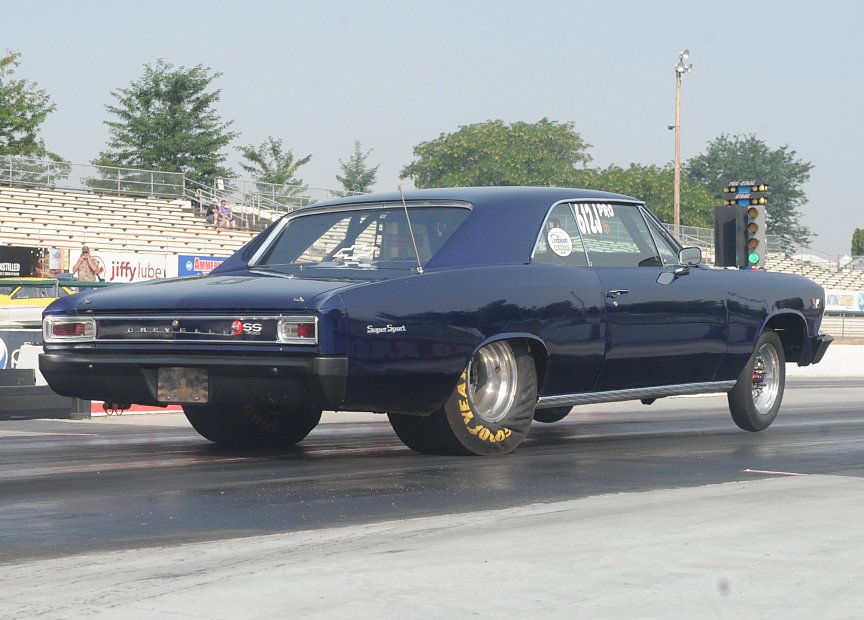 John truly enjoyed the excitement and the competitive environment of the Pro division. He raced a dark blue 1967 Chevelle that ran at the quickest end of the class typically posting 9.0 second elapsed times on a very consistent basis. True to his character, his race car not only had the perfect stance and profile, but it was also meticulous in detail and appeal.
Both John and Patsy personified what our sport of Drag Racing is all about. They simply enjoyed the excitement and atmosphere surrounding all the families and good friends that gather at the dragstrip in the Treasure Valley foothills on select weekends during the Spring, Summer and Fall.
Our whole family and this includes not only our immediate family, but every member of our staff, along with everyone within the racing community and industry…our hearts feel a great loss. John was admired and loved by everyone who came to know him. In all honesty, he was the embodiment of pride, dignity and respect.
We send our deepest condolences and heartfelt prayers to Patsy, the Lindbloom family and friends.
God speed, John.