All of us in the world of drag racing lost a dear friend with the passing Jack Harris.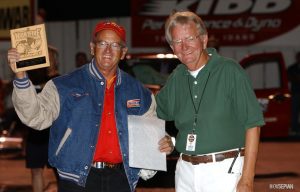 A giant among giants in our sport, we would be hard pressed to find another person quite like Jack Harris. Recognized as "the Sheriff", Harris first started racing at Firebird better than 50 years ago. In the early days, Jack raced an injected twin-motored Fueler called "Bad Hombre". And it didn't take long to earn his first win at Firebird collecting top honors in Competition eliminator at the 1970 World Championship Series meet.
One of the nicest people you would ever meet, Jack was driven to win. He invested countless hours between events to ensure that no stone was left unturned on every aspect of his racing operation. He also assembled an amazing group of friends and family to help guide his team towards victory lane.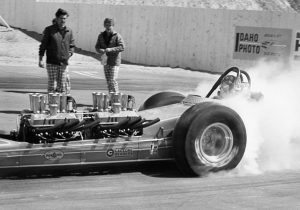 After taking quite a break from the Firebird racing scene, Jack returned to Firebird to participate in the first front-motored Top Fuel race since 1971 when a four-car field was assembled for the 1999 Nightfire. The race included Lee Jennings, Gerry Steiner, Bill Alexander and Harris. Proving his tenacious appetite to win, Harris would score his first of four Nightfire crowns (also in 2000, `02 and `04) with his "Nitro Thunder" bright red dragster. Jack also earned wins in AA/Fuel Dragster at the Firebird Ignitor in 2004, `05 and `08.
Adding yet another challenge to his storied resume was the addition of a AA/Funny Car in 2007. Harris would also win that year's nationals in additional to helping his son Brett score multiple Nightfire titles starting in 2005 and again in `10 and `11. Added to all the success the Harris family earned at Firebird was also an incredible number of victories at dragstrips up and down the western seaboard. Without question they were one of the most dominating forces within the ranks of nitro racing over nearly two decades of competition.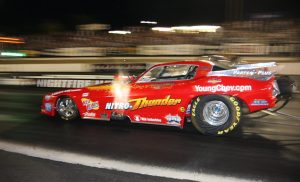 Looking back, we acknowledged Jack as the 3rd Jaker Allstar honoree during the 2005 Nightfire. This was a special award created by the late Firebird founder Bill New to recognize a Professional driver, car owner, crew chief or person that has contributed significantly to the legacy of Idaho's premiere motorsport's facility.
"One of our fondest memories came during the 2004 Nightfire," mentioned Firebird general manager Scott New, "Jack invited my father to climb behind the butterfly wheel of the "Nitro Thunder" Top Fuel car in the pit area to experience what it was like to sit behind a fully lit blown Hemi on nitro. Dad was absolutely blown away. It was a remarkable 70th birthday present. And it was even more fitting that Jack went onto to win the 33rd Annual Nightfire title, too."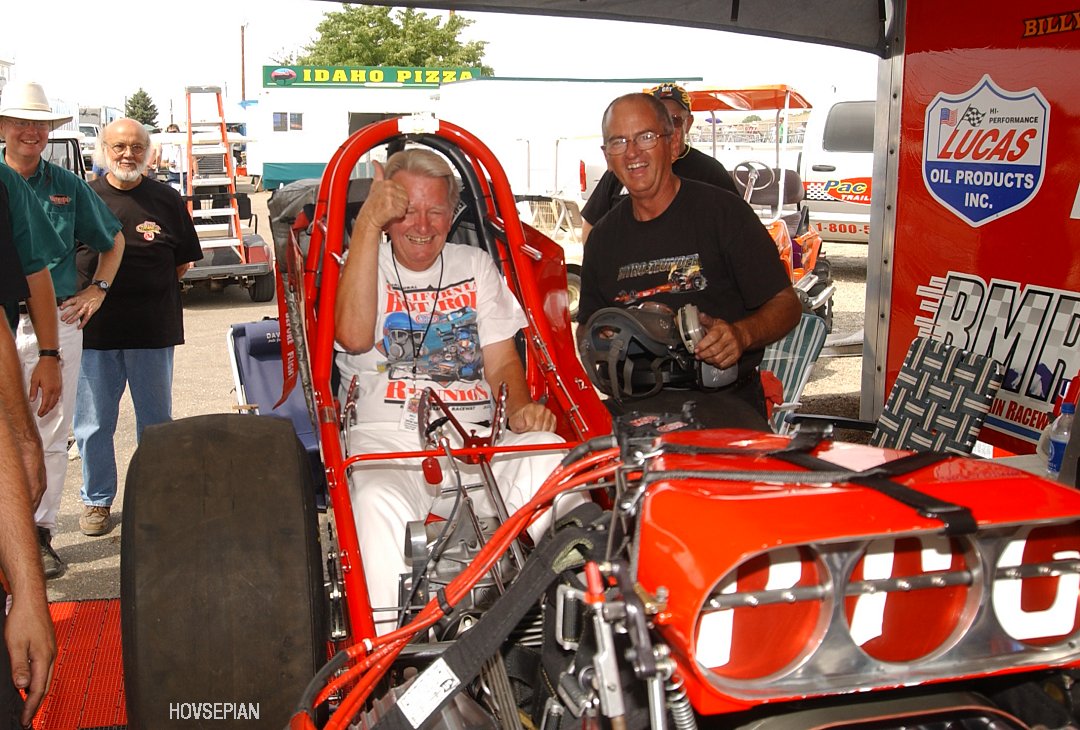 And Jack wasn't just a drag racer, but a successful businessman, too, operating Jack's Auto Body in Kaysville, Utah. In addition, he was very much so a hot rodder and one of the early members of the Stag's car club out of Odgen.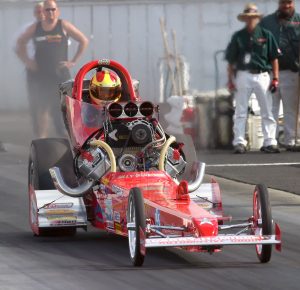 On behalf of the New family, our staff of officials, and the entire racing community, we're most definitely going to miss Jack Harris. For all that he gave, we are indebted to his commitment, enthusiasm and passion throughout all his years directed towards our sport and life in general.
Our condolences and prayers are extended to the entire Harris family and all those who came to be friends with Jack over many years.
We are positive that when Jack arrives at the Pearly Gates, Ole St. Peter will give him an automatic green light to Heaven.
God Bless and God Speed.