Kyle Seipel was truly one of good guys in our sport of Drag Racing.
Sadly, we lost a true friend and family man on June 21 at the age of 50. He was not just an ambassador for our sport, but an inspirational promoter, very talented racer and top-of-the-shelf person who was loved and respected by literally everyone in our sport.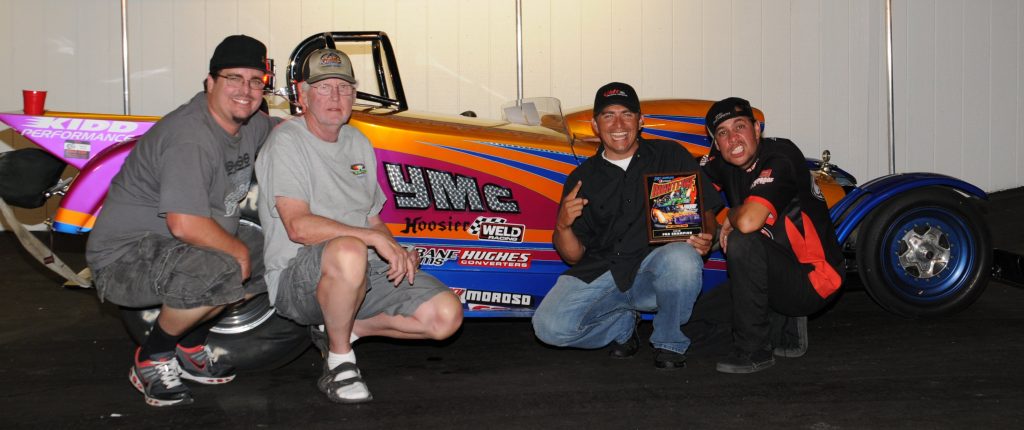 Not unlike many of us in racing, Kyle literally grew up at the track, following in the footsteps of both his parents, Ted and Georgia. The second generation racer participated at dragstrips far `n wide.
He made many trips to Firebird including a memorable weekend with one of his closest of friends, Eric Reyes, driving for the late Delbert Marcum at a Nightfire Nationals – Bracketeer race just over a decade ago. He loved the intensity of competition, but even more so the companionship and friends he developed at dragstrips everywhere. The photos shared on this page were taken at the 2010 Nightfire both in the tower with Jonathan Adams and Stevie Wong and the Reyes winner's circle celebration after Eric nearly doubled up in both Bracketeer and Pro.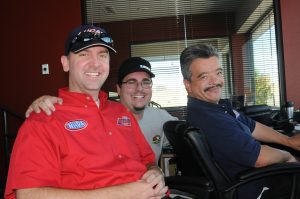 On behalf all of us at Firebird, the New family and our staff, we send deepest condolences to the Seipel family along with all those he touched over the years. Without quesiton, it is most certainly not easy losing a dear, dear friend.
If you haven't had an opportunity just yet, we encourage you to click on the link below. Kevin McKenna with National Dragster put together a very fitting story reflecting back on his remarkable life.
God speed Kyle.
LOOKING BACK AT THE LIFE OF KYLE