All of us in the New family were deeply saddened to learn of the passing of Al Young, 76, on December 11, 2022.
Young, a veteran bracket racer, was from Shoreline, Washington. The dedicated Mopar enthusiast first ventured to Firebird in 1976 to run at the inaugural Bracketeer Nationals. He was a loyal and dedicated supporter of the west's first big money bracket race for many years.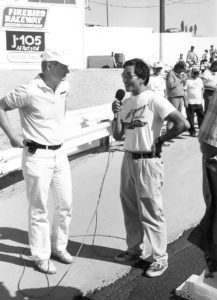 In 1978, Al won the first-ever NHRA Division 6 Bracket Team Finals staged at Seattle Int'l Raceway in Kent. Three years later, he competed in the AHRA Grand American tour, winning the World Championship in 1981.
In 1988, Firebird's patriarch Bill New, picture below, acknowledged him as the 3rd recipient of the Bracketeer Allstar honoree following both Peter Berkuta and Ken Heard (who were recognized in 1986 and 87, respectively).
A regular nearly every year at the Summit E.T. Finals, it was always fun to visit with Al when he arrived for parking and throughout the event. He always went out of his way to re-connect with friends, piers and fellow racers, sharing countless stories from his fifty plus years in the sport.
A school teacher for many years, one of his most proud moments was the year he donated his 1970 Dodge Challenger into the Museum of History. He won quite an array of major events and divisional titles with his green R/T, which was also made into a special edition diecast collectible by Greenlight.  He was also inducted into the NHRA Division 6 Hall of Fame in 2018.
"Al was always so genuinely friendly and quick to share a story or two from yesteryear," mentioned Firebird's Scott New, "He loved to compete and equally enjoyed the entire atmosphere of our sport of Drag Racing. No doubt about it, he lived his life to the absolute fullest." Interview (short video) shared at the top of this page was captured during move-in day for the 2018 Summit E.T. Finals hosted by Firebird.
Our entire New family feels a great loss, but at the same time we are grateful for all the good times we shared together. Al was highly respected, always enthusiastic and loved by all those he crossed paths with. He was one-of-a-kind.
We send our sincere condolences to the Young family and all those he touched over a racing career that surpassed half a century in our sport. He will very much so be missed.
God Speed Al.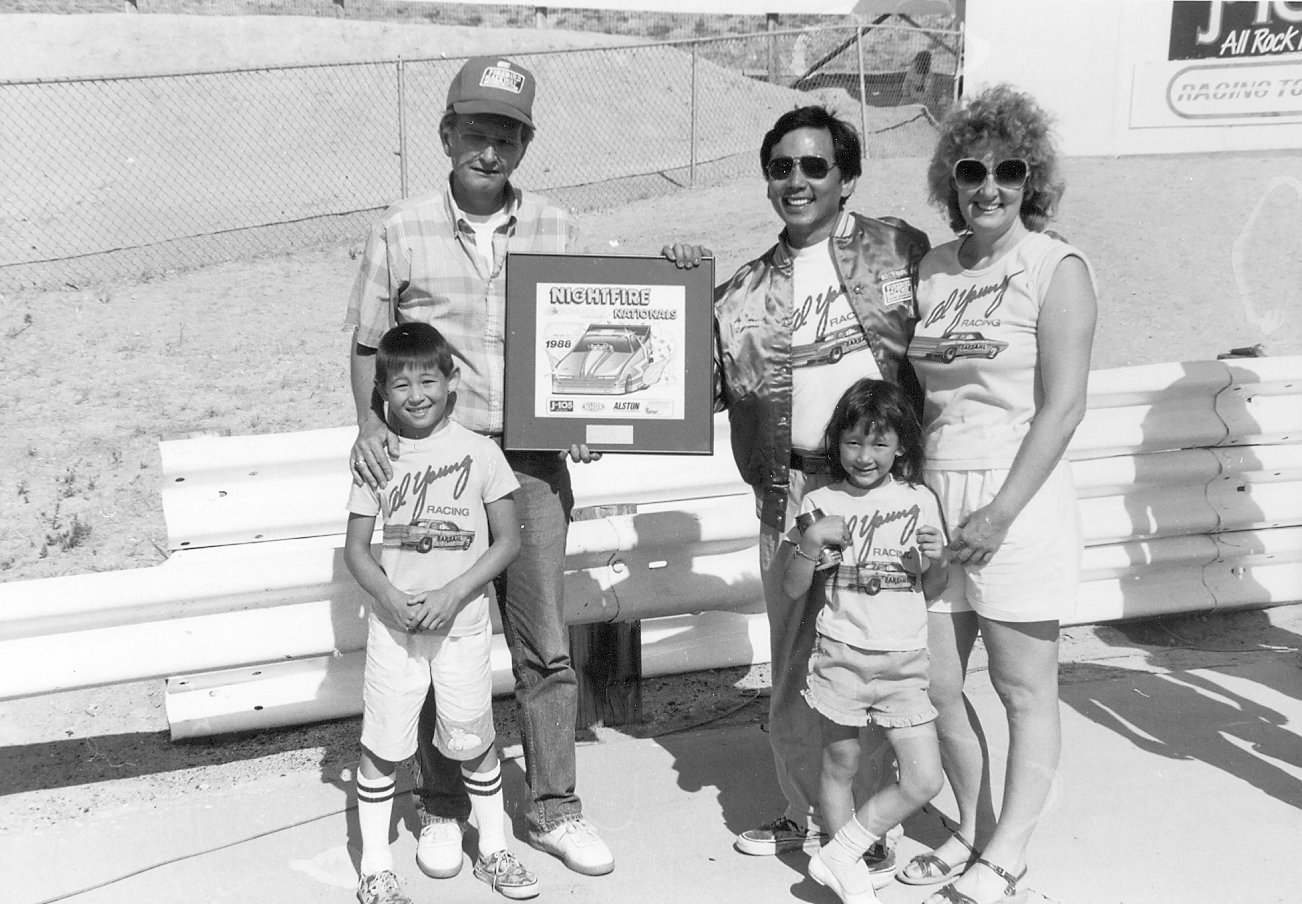 ---
THE AL YOUNG STORY