During one's life, each of us get an opportunity to meet and become friends with a wide variety of people, several of which are really, really good people. We've long considered Ron Craft this kind of person and so much more. Sadly, we've lost another pioneer within our world of Drag Racing as Ron passed earlier today, November 3, 2020.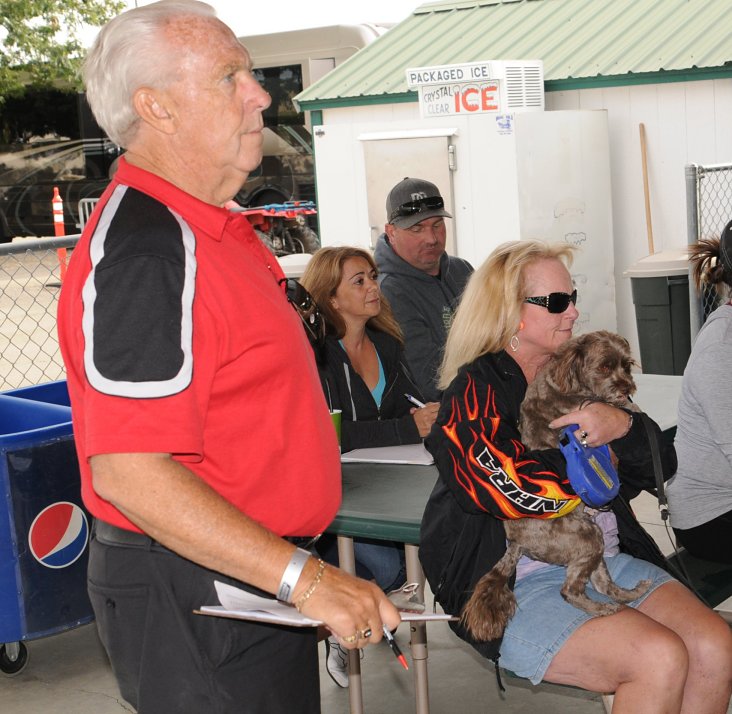 "Ron was a remarkable person. He not only had a special gift in working with a vast array of people, but he genuinely cared about how you and your family were doing," expressed Firebird's Scott New. "He loved our sport. Any time you talked to him, you could sense he was all in. He had the passion, the commitment and fortitude that gained him the admiration and respect of so many within our industry."
He was truthfully the salt of the earth. He would literally give you the shirt off his back if you needed one. It would be difficult to retell all the positive things he did for Firebird and all his friends in racing from the Gem state (and certainly across all fronts of Utah), but he was always kind, sincere and keenly interested in your well being. Over the course of the past couple decades, we can't tell you how many phone conversations we had with Ron that spanned literally hours upon hours. We talked about everything from exciting new ideas to experiments that didn't pan out as originally planned. Quite often it covered everything from the good to the bad to the ugly.
Most noteworthy and out of the upmost of regard to the Firebird facility, Ron would never ever place a major event on the same weekend in direct competition with one of our long standing races. His philosophy was deeply rooted in the relationship our two markets shared together.  We will always be indebted to his steadfast "no conflict" belief, which helped both tracks immensely through the years.

A decade and a half ago Ron was also instrumental in helping Firebird put together a Jet Track Dryer. Little did any of us know at the time that the Jet at RMR offered a basic template for Firebird's state-of-the-art turbine dryer that is operated at the track today. Several tips and recommendations were handed down by Ron (the little things he liked and didn't like about his set-up) in the design-build phase of our jet.
Many don't know this, but we purchased traction compound together by the semi-truck full for a number of years. Typically, the shipment would be routed to the track in Salt Lake and then he'd help us coordinate the order of our drums up to Idaho. And Ron always said if we ever need another drum or two at the end of the season, he would personally take it upon himself to drive it in his truck, meet us half way in the Magic Valley, just so we wouldn't be left in a predicament.

One of our more favorite moments together occurred over the span of three different race seasons. Breaking tradition with the normal boundary lines of the divisions within the NHRA, Ron was 100% behind sending a team to the Summit E.T. Finals., when Firebird was a host site of the event. It was unprecedented, but made so much sense given the tracks were like neighbors, basically a little over five hours apart. Plus it always gave us a chance to catch up, spend time together and share more war stories of operating a race track. As a small token of our appreciation, we always made certain to provide him a half gallon of his favorite beverage so he could kick back `n enjoy a Jack and water after racing concluded for the day.
There were many, many stories that could be told, but perhaps the best and yet most emotionally energized day took place on a Saturday in September of 2018. It would be the final major event ever staged at Rocky Mountain Raceway. And that day, Ron was filled with a mix of emotions, along with an abundance of wonderful stories of his life and the multitude of decades he had been actively involved in Drag Racing. Given the fact that both tracks in Utah and Idaho opened but merely a few months apart in 1968, it was very heartwarming for everyone to rekindle so many memorable and historical moments. It was simply amazing to hear all the operators (he remembered each like it was yesterday) that ran the track, along with things that made each of them unique, both positives and negatives.

As nearly all will agree, Ron was sincere, abundantly respectful and always as honest as a day is long. He was highly thought of by all those he crossed paths with and contributed significantly to the sport within the Intermountain West and well beyond. All of us who take up residency here in western Idaho will miss him dearly.
On behalf of the entire New family, our staff, and the entire racing community, Ron Craft meant so much to so many people including all of us. Our condolences and prayers are extended to a wonderful lady Jane, the Craft family and all those who came to be friends with him over many years.
We are positive that when Ron arrives at the Pearly Gates, Ole St. Peter will give him an automatic green light to Heaven.
God Bless and God Speed, Ron.
---