The Fairly Reliable Bob's Club Challenge Series returns Friday night, July 28.
Gates swing open at noon. Time trials run from 1:30 – 5:45 pm and first round of eliminations at 6 pm.  Save today by purchasing your tickets online. Adults are $13 online ($15 day of the event), 6-12 $5 and 5 & under are free.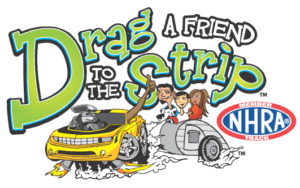 The fifth stop in the six-race Club Series sees the Melba Outlaws leading the Silver Cup standings (for up to 26 racers). In the Bronze Cup (up to 12 racers), Black Sheep Racing currently sits number one in the rankings. The Valley Vettes club is deadlocked with the Hot Shots in the Copper Cup rankings for teams fielding up to six drivers.
If you're new to Club racing, we can help you find a team that is looking to add members. Points are tabulated at 3 pts. per driver entered and 10 pts. for each winning round during the eliminations.
Go check out the latest points standings in the 2023 Club Series.