For the first time in many years, we are thrilled to announce the return of Pro Modified doorslammers to the Pepsi Nightfire Nationals. An open qualified field will be converging on Firebird over the August 11-13 weekend.
A staple on the Firebird schedule dating back to 1989, Pro Mods have long been fan favorites. The diversity and variety set these cars a part from all others on the quarter-mile strip. Not only do they come in all shapes and sizes, but their powerplants range from mild to wild. Blown, nitrous and even turbocharged entries will take up residency at Firebird's "signature event" of the season this August.

Leading the charge will be Sean Renteria with a four-door, yes-a more door Plymouth Valiant that has rocked into the 5-second zone. Renteria is the current front man for the Xtreme Pro Mods West organization. With cars based all over the west, the association is continuing to rapidly grow in size, support and enthusiasm.
This year's major announcement even caught the intrigue of former four-time Nightfire Pro Mod champion Dennis Radford. He has secured his original bright orange Cuda, one of his all-time great rides, and has his sights set on getting back to Firebird's winner's circle.
Looking back at Nightfire history, here are all the different champions dating back to the first year. In 1989, both Wayne Torkelson and John Scialpi traveled to Idaho and battled it out with their Ford `n Chevy Blown Doorslammers. It would be "Ford" winning that first Nightfire crown!
FORMER PEPSI NIGHTFIRE PRO MOD CHAMPIONS
1989 Wayne Torkelson
1990 Wayne Torkelson
1991 Wayne Torkelson
1992 Wayne Torkelson
1993 Ed Nereaux
1994 Trevor Lowe
1995 Richard Cross
1996 Lee Frank
1997 Charles Carpenter
1998 Charles Carpenter
1999 Glen Kerunsky
2000 Dennis Radford
2001 Dennis Radford
2002 Glen Kerunsky
2003 Wayne Torkelson Jr.
2004 Wayne Torkelson Jr.
2005 Lee Smith
2006 Dennis Radford
2007 Trevor Lowe
2008 Rod Pearce
2009 Dennis Radford
2010 Brett Williamson
2011 Rod Burbage
2012 Dan Myers
2013 Marc Meadors
2014 Mike Maggio
2015 Garrett Richards
Current Xtreme Pro Mod West 2017 Standings following events in Las Vegas and Sonoma. Firebird is Race 4 on their schedule: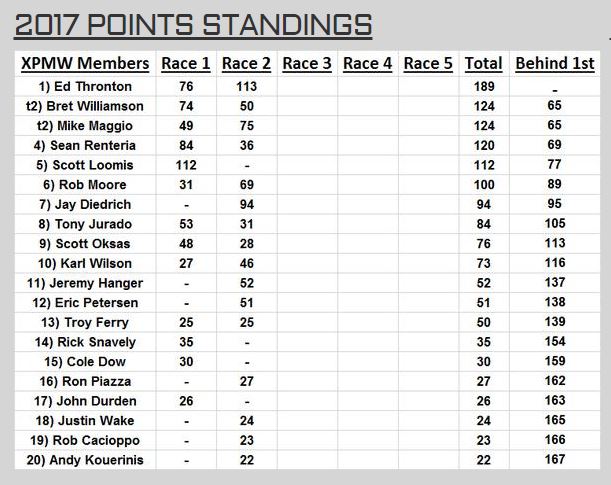 Order tickets today by calling the Firebird hotline at 208.938.8986 or click here to print the order form off:
NIGHTFIRE TICKET ORDER FORM
---
Photo of Dennis Radford, circa 2007-Nightfire, by Rich Carlson Photography