TECH CARD FORM
To simplify the process of filling out your tech card at Firebird, we have created an online form with a fillable .pdf file. First, open the file. Second, type in all your information on the front and the back. When completed, print out both pages.
Recommendation: it is easier to complete this on a desktop computer or laptop that is connected to a printer. It is difficult to accomplish this process through a cell phone.
Bring your print out to the track, attach (with tape) this to the tech card you receive at the entry gates. When you come through the tech line, give your information to the tech official.
We feel this will not only make it easier for you and your team, but will help to speed up the tech procedure at every event.
If you have any questions, feel free to give us a call or drop us an email.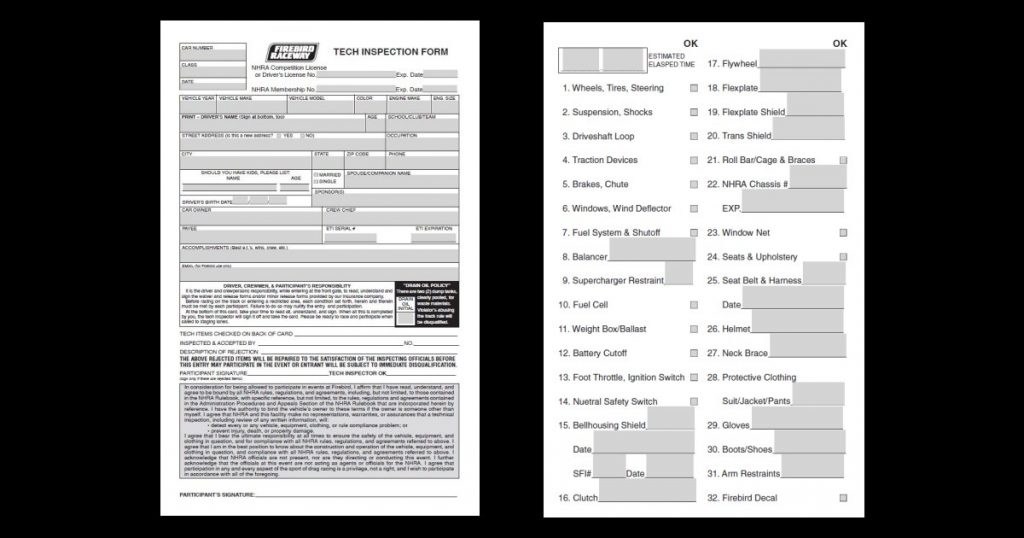 PRINT ONLINE TECH CARD
...
...