Easily one of the hottest t-shirts we've ever produced, we have a limited number of Pepsi Nightfire Nationals shirts if you'd like to order one.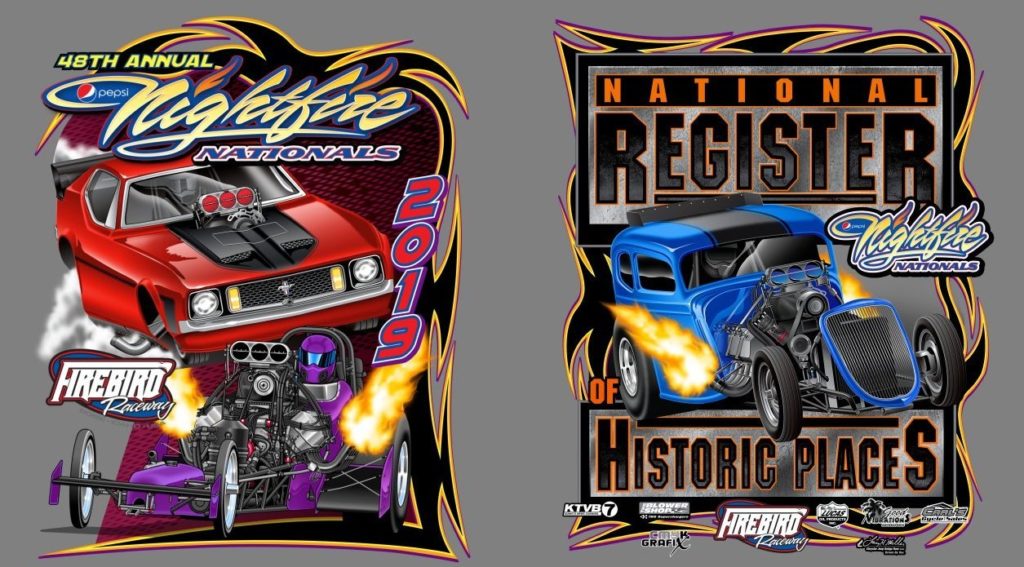 AA/FC, AA/FD, AA/FA 2019 Design: Front (above left) and Back (above right)
We will make them available for $22 and best of all – we'll pay for the shipping. We have adult sizes in Medium, Large, XL, 3XL, 4XL (sorry, but sold out of 2XL).
This year's design was crafted by the award winning Chad Smith at MainGate, the same company that creates shirts for events like the Indy 500, U.S. Nationals, and a number of NFL franchises.
In addition, for each t-shirt order, we will also add a full color event poster, too. Don't wait too long, we only have a couple dozen left in inventory.
Give us a call at 208 938-8986 or drop us an email at [email protected] (with credit card and ship to info) and we'll ship your order same day.