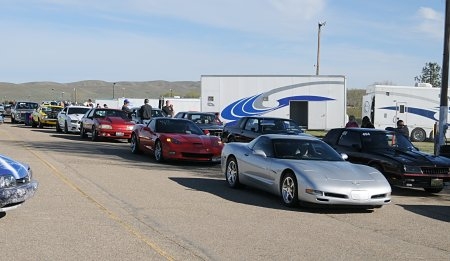 STRONG TURNOUT OF RACERS HELPS JUMP START 2015 RACE SEASON
The weather was simply outstanding for the Opening Test Day of the Firebird's 48th season of NHRA Championship Drag Racing. Racers literally came out of the woodwork for the first official day of testing in nearly five months. Two more opportunities are available on April 4th and 12th as we count down the days until the point's season begins at the Stinker Stores Opener on April 18-19.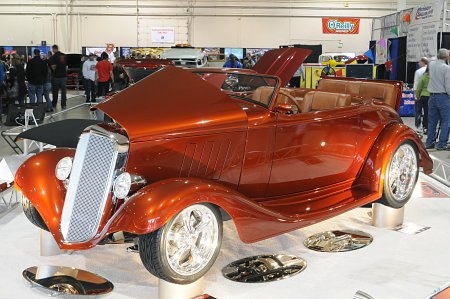 GREG MEYERS WINS GOLDMARK AT THE ROADSTER SHOW WITH HIS 1933 CHEVY ROADSTER
Greg Meyer, Tigard, Oregon, collected sweepstakes honors with his 1933 Chevrolet roadster called "Admeyer" during the 43rd edition of the O'Reilly Auto Parts Boise Roadster Show, which culminated on Sunday evening at Expo Idaho. Presented by Les Schwab, the four-day Summit ISCA Championship event attracted an outstanding field of exhibitors from eight states and Canada.
Under construction for over a dozen years, the remarkable roadster of Meyer scored the event's top prize known as the Goldmark award, in addition to the overall Best Rod title. The car was constructed at the A & M Deluxe Custom shop in Cornelius, Ore.
Lonnie Gilbertson, Tigard, Ore., was selected for the 34th Master-Builder honoree. Gilbertson first showed a 1923 T-Bucket at the Roadster Show in 1973 and has participated in the Boise show for several decades.
Goldmark Award, Best Rod – Greg Meyer, Tigard, Ore., 1933 Chevy roadster
The Wild One– Mike Gordon, San Diego, Calif., 1932 Ford roadster
Fire Rod – Jerry Logan, Hillsboro, Ore., 1932 Ford roadster
Trendsetter– Dave Kindig/Justin Semandeni, Salt Lake City, Utah, `34 Dodge Sedan
Master Builder – Lonnie Gilbertson, Tigard, Ore., `55 Chevy
Mighty Fine – Brad Gortsema, Spokane, Wash., 1929 Ford special coupe
Best Custom, Essence of Cool – Jay Skow, Quincy, Calif., 1952 Ford Victoria
Tompkins Award – Jon Stolich, Nampa, 1932 Ford Sedan
Best Comp/Street Machine – Larry Siebert, Abbotsford, B.C., 1969 Camaro
Best Restored – T. Wolfe, Boise, 1970 Ford Boss Mustang
Best Truck – Craig Moyes, Salt Lake City, Utah, 1950 Chevy Fleetside
Best Bike – Clint Dance, Middleton, 2013 MRI Low Life
Barris Pick – Bruce Glascock, Caldwell, 1950 Chevrolet convertible
Ogden Chrome Pick – Jerry Gray, Belgrade, Mont., 1952 Buick Roadmaster
People's Choice –Justin Semandeni, Salt Lake City, Utah, 1934 Dodge Sedan
Most Popular – Ron Berry, Washington, Utah, "Surf Seeker" Microbus
Best Club Display – Treasure Valley Mustangs