Here is a sneak peak at the dates for the 2018 major event calendar. Although we will be adding many more dates to the official schedule, this at least provides a little insight into the multi-day events next season.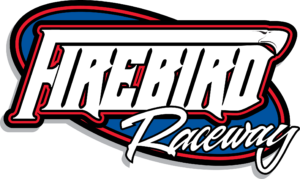 So you can better plan your "big event" racing calendar, here are the specific weekends you can block out today on your vacation planner.
First up will be the 48th edition of the NAPA Auto Parts Ignitor Opener presented by Peterson Chevrolet. Set for May 4-6, 2018, Firebird's longest running event will once again be aligned with the Division 6 Lucas Oil Drag Race Series. The event will also play host to the NHRA Hot Rod Heritage Series with the AA/Nitro Funny Car class making their first of two Boise stops in the chase for the Heritage national championship.
A tradition in western Idaho for the past four and a half decades, August has long been home to the Pepsi Nightfire Nationals. Running August 9-12, 2018, the track's milestone weekend will showcase the classes of AA/Funny Cars, AA/Fuel Dragsters AA/Fuel Altereds and Pro Modified. Additionally, the nationally-recognized Bracketeer Series will return over four days. Racers are anticipated from fifteen states and Canada for one of the richest sportsman weekends of the season at Firebird.
Our final major event of 2018 will be the NAPA Auto Parts Halloween Classic. The 25th Silver Anniversary Classic returns October 10-14, 2018. The planning wheels are already in motion for what promises to be one of the most "fun" and "exciting" races of the season.
2018 Major Event Weekends:
48th Annual NAPA Auto Parts
IGNITOR NITRO OPENER
presented by Peterson Chevrolet
May 4-6, 2018
47th Annual PEPSI
NIGHTFIRE NATIONALS
August 9-12, 2018
NAPA Auto Parts
HALLOWEEN CLASSIC XXV
October 10-14, 2018
We'll certainly have many more dates and weekends to announce in the near future. We thought this would help in blocking your vacation calendar for upcoming season.