The Division 6 Lucas Oil Drag Race Series returns to Firebird over Fri.-Sun., Sept. 17-19.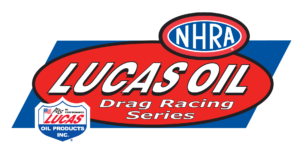 The LODRS event will be the final point's race of the season in the Northwest Division. The event will showcase racing in Comp, Super Stock, Stock, Top Dragster, Top Sportsman, Super Comp, Super Gas, Super Street, Sportsman Motorcycle, Super Pro, Pro and Heavy.
Additionally, High Stakes Gambler races will be offered for Box, No Box & Sled/Bike on both Friday and Saturday afternoon, along with a multitude of special bonus races for the Division 6 Shootout/Combo Series.
The Division 6 Lucas Oil Drag Race Series will also offer points in the Boise Muffler Gold Cup 2021 point's chase. Click on the FOAT logo below to secure your pre-entry for the 2021 event:
---
2021 Division 6 Lucas Oil Drag Race Series
Schedule of Events:
Wed., Sept. 15 offers early bird Sportsman Pit Parking and Credentials for pre-entered teams:  3 pm*
*please note: gates may open earlier pending line-up on entrance road
Thurs., Sept. 16
Event Parking: 9 am-6 pm
Test `n Tune: 1 pm
Fri., Sept. 17
Parking: 8 am
Time trials, qualifying: 9 am
Box/No Box Gamblers: 3:30 pm
Gate close: 6 pm
Sat., Sept. 18
Opens: 8 am
Time trials/Qualifying: 9 am
Box/No Box Gamblers: 3:30 pm
Concludes: 6 pm
Sun., Sept. 19
Opens: 8 am
Eliminations: 9 am
Concludes: 4 pm