The Pepsi Nightfire Nationals will literally be "THE RACE OF THE YEAR" at Firebird! Never before have so many Professional teams pre-entered Firebird's "signature event". Set for August 11-13, 2017 – the line-up is nothing shy of spectacular.

Founded by and operated to this day by the New family and staff, Firebird is celebrating it's 50th year of operation in 2017.
We've been inundated with inquiries, as fans are anxious to find out who's coming for our grand daddy weekend. Qualifying will take place twice on Friday. Pro's will thunder at both 2 pm and 7 pm. Saturday will feature final qualifying at 2 pm and first round of eliminations on Saturday night beginning at 7 pm. The final two rounds of eliminations will blast off during Sunday's Prime Time Finals at 2 pm and 4 pm. From our perspective, this is gonna be one barnburner of a drag racing event!
No longer a secret, here are the players currently registered into the grand daddy NHRA Hot Rod Heritage Series event. And don't be surprised if there's even more heading to Idaho that plan to register upon arrival.
AA/Funny Cars Entered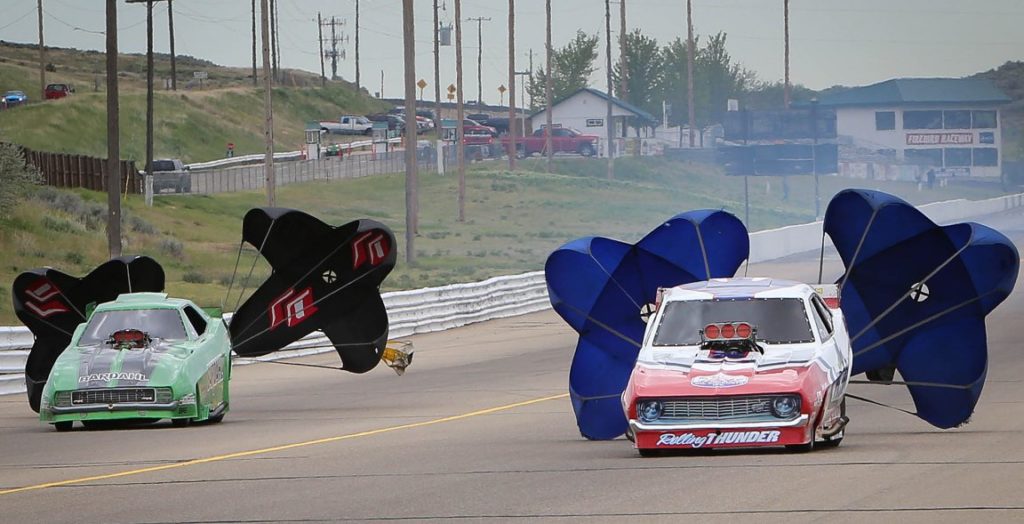 Ignitor Opener champion Jason Rupert (above right)
Track Record Holder Ryan Hodgson
Bobby Cottrell (above left)
Michael Peck
Bill Windham
Tim Boychuk
Shawn Bowen
Marc Meadors
Matt Bynam
Brad Thompson
Danny Gerber
Steve Eaton
Rick Rogers
John Weaver
Wally Giavia
Rob Markworth
Scott Stanger
Jon Rice

AA/Fuel Dragster Entries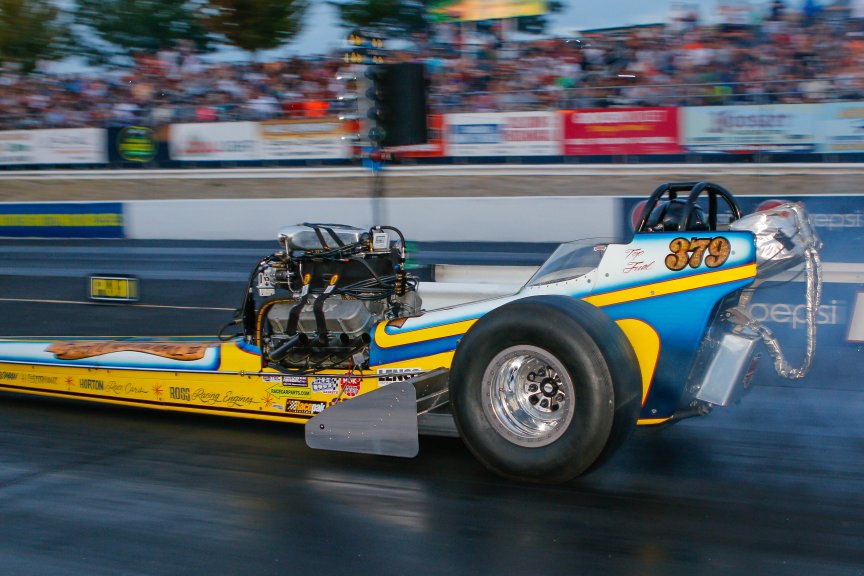 Jim Murphy
Mendy Fry
Dusty Green
Adam Sorokin
Bret Williamson
Tyler Hilton (above)
Phil Ruskowski
AA/Fuel Altered Entries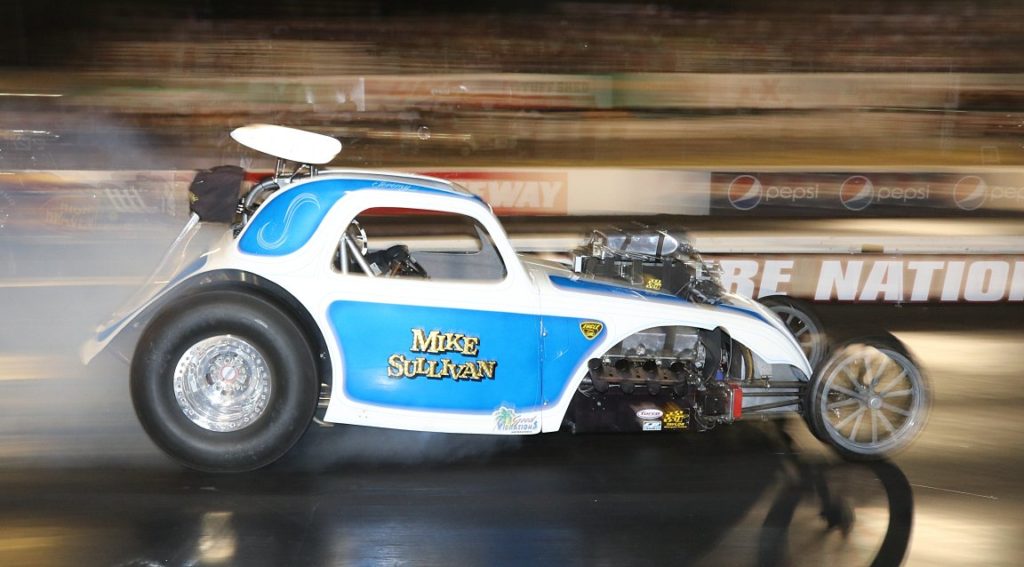 Two-time and defending Nightfire champion Jeremy Sullivan (above)
Todd Miller
Dan Hix
Keith Wilson
Bryan Hall
Jim Holtz
James Valencia
James Generalo Jr.
Troy Owen
Shawn Callen
Xtreme Pro Modifieds West Entries
Recent Sonoma champion Jeremy Hanger (above)
Ed Thornton
Sean Renteria
Bret Williamson
Billy Harper
Dennis Radford
Karl Wilson
Rob Moore
Scott Oksas
Tony Jurado
Eric Petersen
Rob Cacioppo
Rick Snavely
John Durden
Andy Kouerinis
Mike Weiss
David Armstrong
Jet Car Exhibition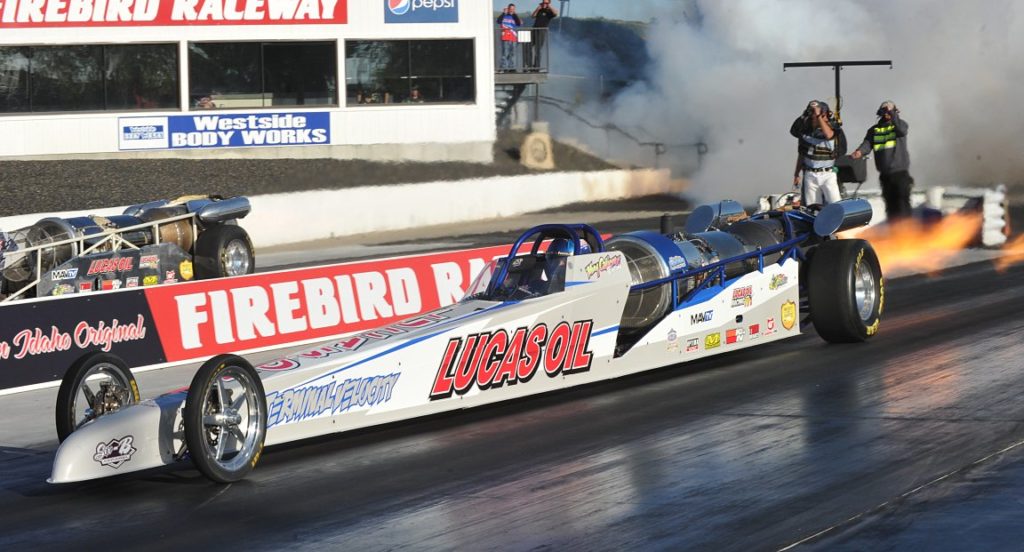 "Warped Speed" Jet Funny Car – Richard Smith
"Warhawk" Jet Funny Car – Derek Snelson
"Lucas Oil Missile" Jet Dragster – Sporty Bandimere
"Terminal Velocity" Jet Dragster – Tony Franco
"Outlaw" Wheelstanding Stage coach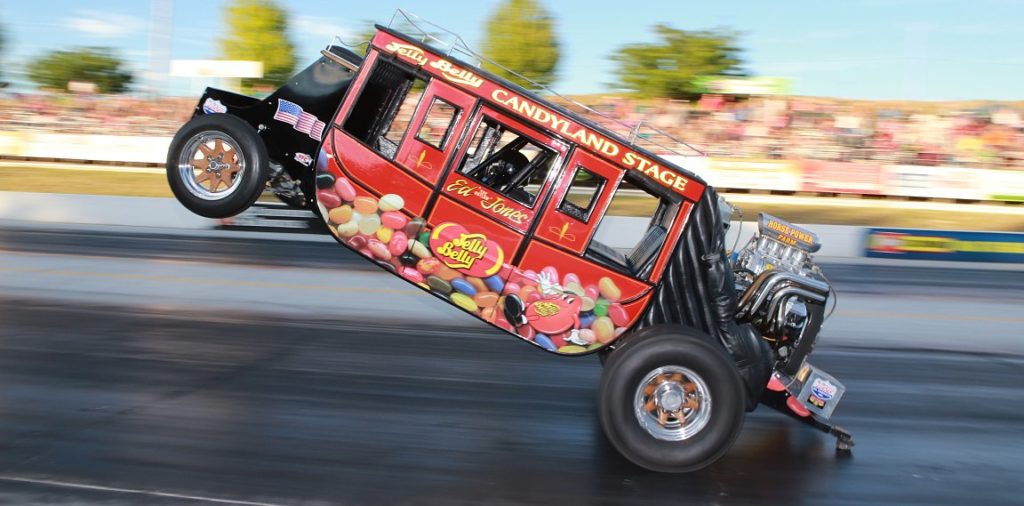 Jelly Belly "Candyland Stage" – Ed Jones
Save on tickets at any Stinker Stores location in the region or you can call the Firebird office to purchase tickets directly over the phone (and they will be mailed to you – same day). Hotline: 208 938-8986.
Thanks to photographers – Gary Himes, Robert Grice, Steven Bunker, Alex Charlton and David Fudge for providing the images featured above.