The Firebird Season Opener presented by Stinker Stores returns on Sat-Sun, April 28-29, 2018. The two-day double header weekend of racing is the official kickoff to the Boise Muffler point's series.
Gates will wing open at 9 am daily, followed by time trials and qualifying. First round of racing is set for 2 pm each day.
Racers who plan to compete both days can take advantage of early bird parking on Friday evening from 4:30 – 6:30 pm. Note: full event credentials for racing and crew passes are required for parking on Friday evening.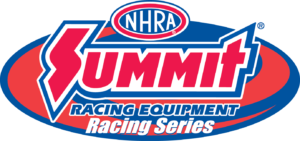 This event marks the start of points in a variety of classes (run schedule noted below). This is the start of earning a position on Team Firebird, which will hosted at Firebird this Labor Day weekend. The Summit E.T. Finals returns Aug., 30-31, Sept. 1-2. The top 60 racers in Super Pro, Pro, Sportsman, Sled/Bike, Junior Dragster and High School (and two Jr. Street) will earn positions to compete at the Team Finals.
Another fun aspect of this race is that it marks the opening stop in the Land of the Leaders Challenge. This is a 4-race series between all the tracks in the Northwest Division. Super Pro, Pro, Sportsman and Sled/Bike earn points on: April 29, May 20, June 16 and July 28. Junior Dragster and Junior Street racers will earn points on: April 29, May 20, July 7 and July 28. Both an embroidered jacket and NHRA Wally trophy await the top finishing point's racers within the Division 6 region.
Daily time trial and qualifying session order for Season Opener will be:
Sportsman
Street Truck
Super Shifter
Junior Dragster
Outlaw Street
Factory Muscle
Street Bike
Pro
Super Pro
Test only
Sled/Bike
Nostalgia
Junior Street
SEASON OPENER EVENT FLYER