Save on advance tickets today at region-wide Stinker Stores for the  Pepsi Nightfire Nationals. Mascot "Polecat Pete", pictured, personally invites you to take advantage of special admission prices at Stinkers.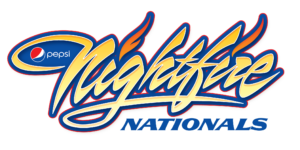 General Pit-Side Tickets are now on sale for both adults and kids at Stinkers for Friday, Saturday, and Sunday. Just a friendly reminder (since we field this question quite often) – YES, spectator parking is FREE!
The 47th Annual Pepsi Nightfire Nationals will feature a pit-full of AA/Funny Cars, AA/Fuel Dragsters, AA/Fuel Altereds, Pro Modified Doorslammers, Jets, the Outlaw Wheelstander and a terrific field of the best bracket guns in the west.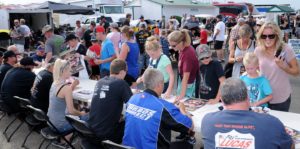 Note: Tickets will also be available at the gates upon arrival if you choose to wait. Adult tickets purchased at Stinkers are sold at a $5 savings over the price of admission at the gates.

Advance discount  tickets are on sale at the following Stinker Store locations:
1620 N 13TH ST BOISE
10500 W STATE ST BOISE
224 HOLLY ST NAMPA
2259 ADDISON AVE E TWIN FALLS
10677 USTICK RD BOISE
5024 CLEVELAND BLVD CALDWELL
119 W ROSEBERRY RD DONNELLY
6300 N EAGLE RD BOISE
3203 N COLE RD BOISE
1607 S BROADWAY AVE BOISE
820 NW 16TH ST FRUITLAND
5250 BLACK CANYON RD CALDWELL
530 N FIVE MILE RD BOISE
1777 KIMBERLY RD TWIN FALLS
880 SHOSHONE ST W TWIN FALLS
8155 W FRANKLIN RD BOISE
2959 S COLE RD BOISE
2550 S APPLE ST BOISE
16000 HIGHWAY 20/26 CALDWELL
700 W MAIN ST JEROME
3412 W STATE ST BOISE
401 E HWY 30 BLISS
3319 GARRITY BLVD NAMPA
300 N ORCHARD ST BOISE
2323 W MAIN ST BOISE
620 S VISTA AVE BOISE
704 CLEVELAND BLVD CALDWELL
524 12TH AVE RD NAMPA
317 S WASHINGTON AVE EMMETT
1500 S. FIVE MILE BOISE
1525 S ORCHARD ST BOISE
434 S EAGLE RD BOISE
6658 S FEDERAL WAY BOISE
1601 S VISTA AVE BOISE
321 S 24TH AVE CALDWELL
4744 N EAGLE RD BOISE
630 HIGHWAY 16 EMMETT
1011 MAIN ST HAILEY
803 12TH AVE S NAMPA
2316 S 12TH AVE RD NAMPA
1410 W MCMILLAN RD MERIDIAN
4849 N MERIDIAN RD MERIDIAN