The 54th edition of the Firebird Award's Banquet helped close out the 2022 Drag Racing Season. Hosted for the first time in three years, the Banquet took place in front of a full house at The Riverside Hotel ballroom in Boise.
The 2022 Track Champions in the Boise Muffler Gold Cup Series presented by NAPA Auto Parts included: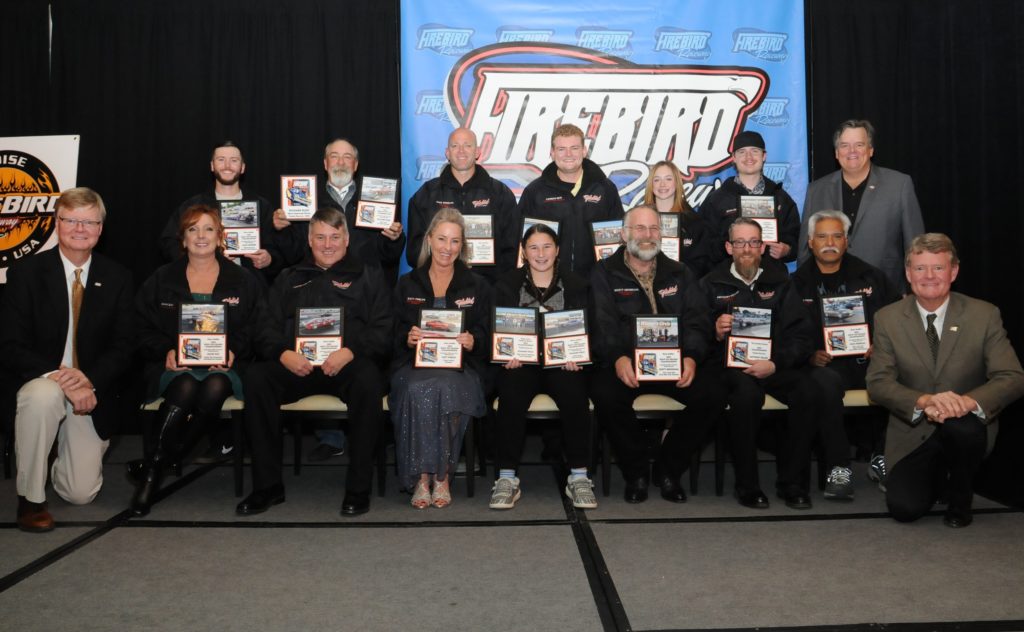 Zach Meziere (Kidd Performance Super Pro)
Richard Rush (Big O Tires Pro)
Connor New (United Oil Sportsman/Wayne's Transmissions Street Truck)
Dave Wheeler (Sled/Bike)
Cameron Stocker (Junior Dragster)
Anthony Keller (The Comfort Source Pro Comp)
Summer Field (Idaho Army National Guard High School and Junior Street)
Kota Nation (Economy Transmission Alumni)
Leann Day (Capitol City Transmission Nostalgia)
Jacob Phelps (Moffitt & Bratton Outlaw Street)
Rich Pedraza (Modern Driveline/Rich's Auto Care Super Shifter)
Katy Phelps (Factory Muscle)
Scott Grondahl (Carl's Cycle Sales Street Bike)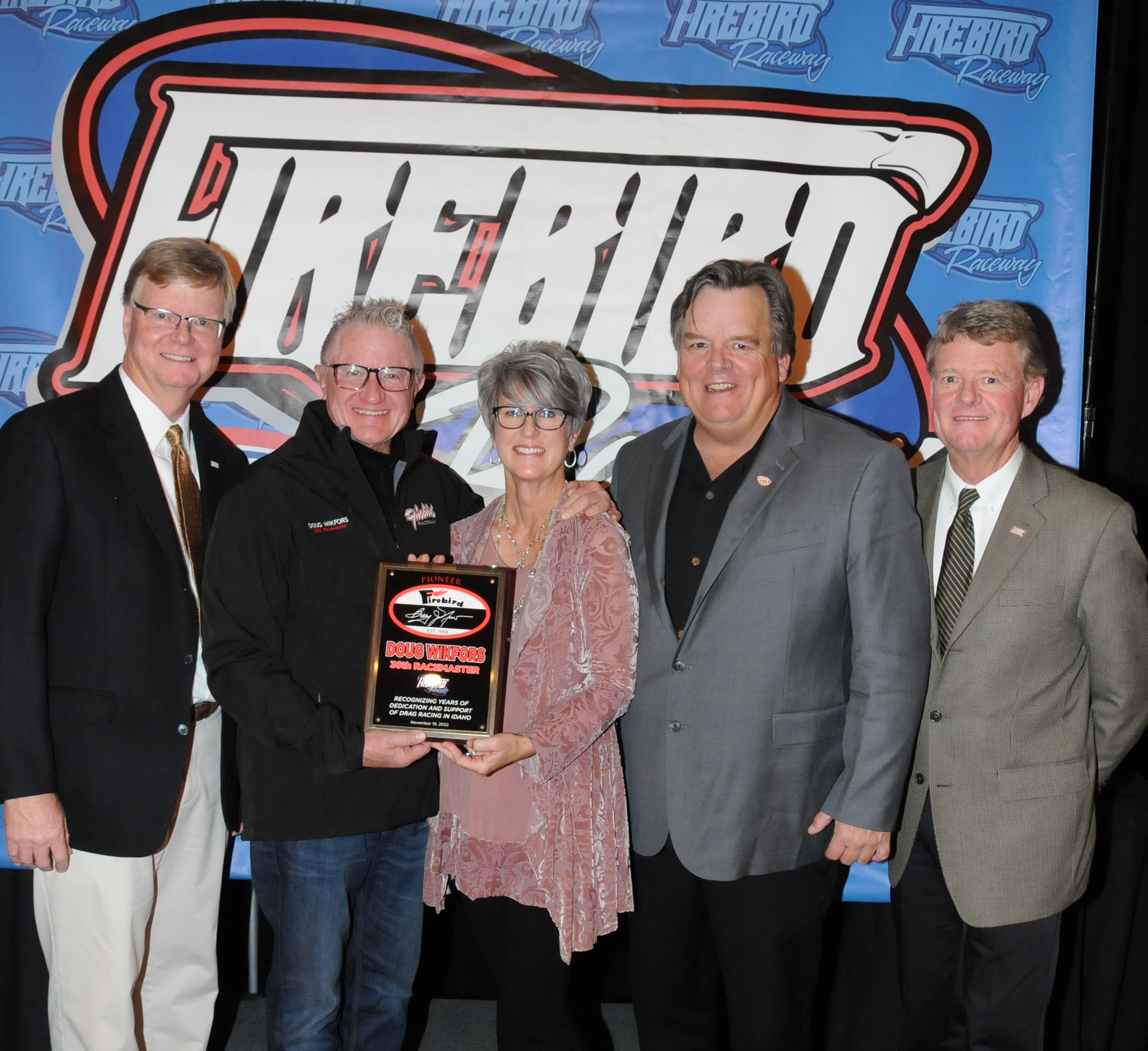 The 36th Racemaster award was presented to veteran Firebird racer Doug Wikfors. The long-time Mopar enthusiast first participated at Firebird nearly fifty years ago, a very deserving honoree. Doug still owns the original Max Wedge 1963 Plymouth Sport Fury that he first raced at Firebird not long after the raceway first opened.
A dozen years ago he fully restored the beautiful black convertible with a red interior, which he unveiled at the Boise Roadster Show back in 2009. Today he races in the Pro division with his "Jersey Boys" red `63 Sport Fury. His wife Susan joined the New brothers shortly after the final announcement of the night was revealed up on stage, photo shown.
Additional championship titles were handed out to: Mtn. View High (High School team); Fairly Reliable Bob's Club Series: The Barons (Silver Cup), Black Sheep Racing (Bronze Cup), and Hot Shots (Copper Cup).
Other special award winners included: Zach Meziere (Racer of the Year), Katy Phelps (Top Lady Driver of the Year), Richard Rush (Most Improved), Bobby and Leann Day (Outstanding Perseverance), Nate Stansberry (Rookie), Carl Youngstrom (Best Appearing Race Car), the Nation family (Outstanding Crew), Jason Humphries (Firebird Team Member of the Year) Robert Glembocki (GOOD-Guy award) and Camryn Stocker (Perfect Light .000 Treasure Chest prize basket-drawing).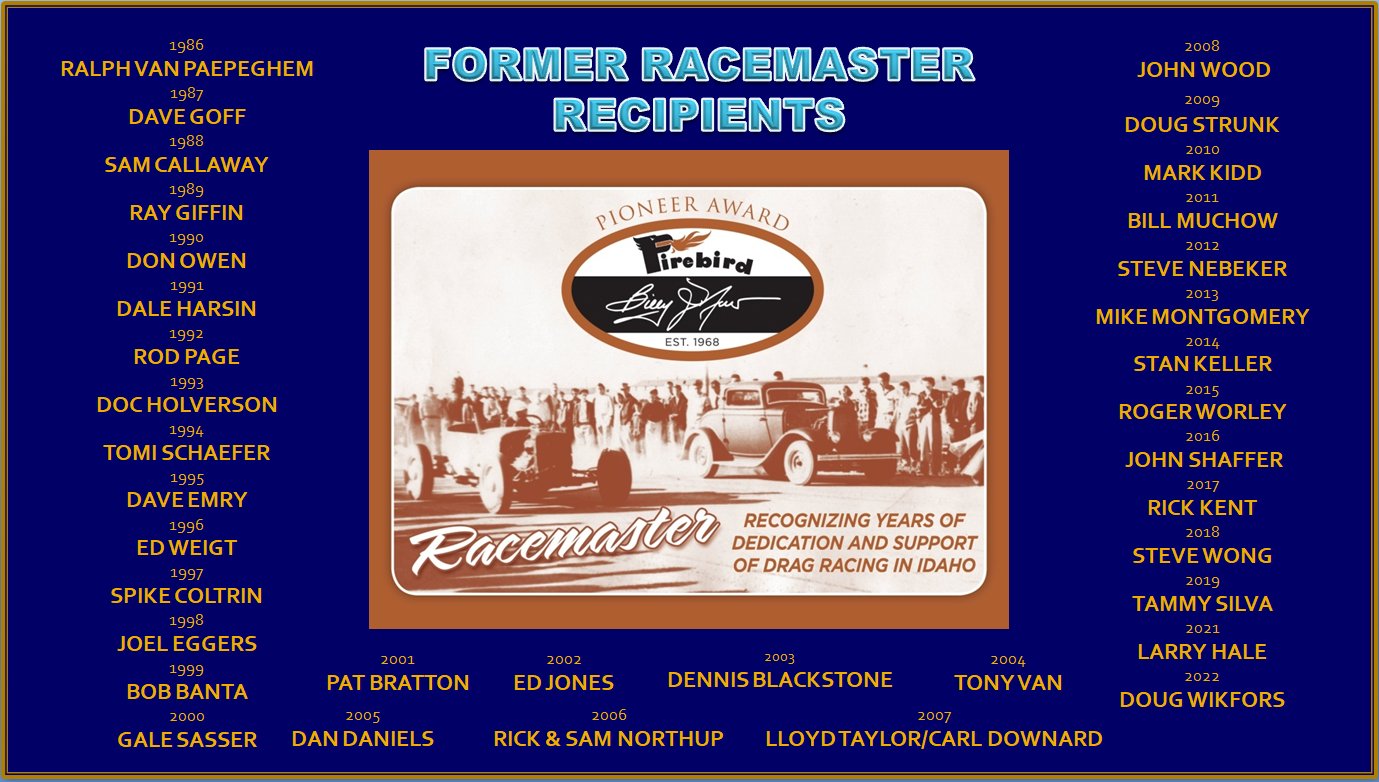 Special thanks to photographer Gary Himes for the images.