We are once again excited to offer both Junior Dragster and Junior Street classes during the 2020 race season at Firebird.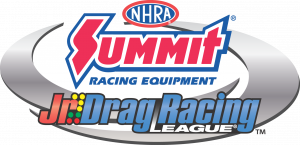 The NHRA Jr. Dragster category is open to kids 5 to 17 years of age. In Jr. Street, competition takes place between boys and girls between 13 and 16 years of age. Both classes are contested on the eighth-mile distance.
So that you and your family can better plan your racing calendar, here are the specific dates for both categories this season:
2020 JUNIOR DRAGSTER SERIES
April 19, 25, 26
May 9, 16, 17
June 19, 27-28*
July 25
Sept. 12, 13
Oct. 3, 10-11 (Jr. Dragster at Classic-premium pts.)
Sept. 4-6 Summit E.T. Finals, Woodburn Dragstrip, Top 8 in points
June 22-26 NHRA Western Conference Finals, Tulsa Raceway Park (*note: June 27-28 premium points will be awarded to drivers who race at Firebird or the Tulsa NHRA Finals on this particular weekend).
Juniors will also have an opportunity to make test runs on the following pre-season practice dates: March 29, April 4, leading up to the official start of the new season (no Jr. Dragster testing on 4/11, 9/26).
2020 JUNIOR STREET SERIES
April 19, 25, 26
May 9, 17
June 19
July 25
Sept. 12
Oct. 3
Sept. 4-6 Summit E.T. Finals, Woodburn Dragstrip, Top 2 in points
MORE INFO