It'll be billed as the "BATTLE IN SEATTLE", the home of the inaugural Team Finals way back in 1978. Team Firebird will be headed back to Kent, Wash., this coming Labor Day weekend.
All of us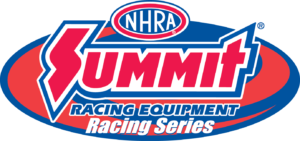 at Firebird look forward to assembling the baddest 62 racers on the planet to head to Pacific Raceways over the August 29-31, Sept. 1 weekend.
The 2019 host site of the Summit E.T. Finals, the picturesque Pacific Raceways is not only loaded with tons of evergreens, along with some of the best"racing" air in the great northwest, often several hundred feet below sea level. It's f.a.s.t., yes – REAL FAST!
Plus, quite often you can see the snow capped peak of Mt. Ranier.  If Ranier reveals itself during an event, you'd swear it looks almost like a painting off onto the horizon.
LAND OF THE LEADERS TRACKS
More than fifteen Division 6 member tracks will be competing for both the Track Manager's Cup (Sat) and the  Track Team Championship (Sun). Team Firebird finished second overall on both Saturday and Sunday this past September on their home turf.
SCHEDULE OF EVENTS
Thursday will offer a test `n tune day. Friday will feature a full slate of Gambler classes and time trials. Saturday is the Race of Champions. And Sunday will be the battle for the 2019 Track Team Championship. It's four non-stop days of racing.
Winners in the Race of Champions (Sat) will earn a spot to run for the Summit national championship. Each of the division champions from across the country will compete at the Auto Club NHRA Finals at the L.A. County Fairplex in Pomona, Calif. 8 drivers in 4 classes, which will crown 4 NHRA Summit World Champions.
SIGNIFICANCE OF THE FINALS
Not many other events all season long match the fun and atmosphere of the E.T. Finals. The team spirit and camaraderie is amazing. The event offers a chance to hang out with fellow racers and teammates with one common goal in mind, to win individual and team titles! Toss in a purse topping $30,000 in prize money, Wally trophies, Gold Cards and you have the makings of an extraordinary event.
PUT THIS ON YOUR CALENDAR TODAY
Start making your plans for 2019 Finals. The site: Pacific Raceway. The location: Kent, Wash. The date: Aug. 29-31, Sept. 1. Make your hotel accommodations today. The Firebird headquarters are locked in, with great rates, nice amenities and an easy distance from the raceway. Best Western PLUS, Auburn, Wash., can be reached at 253 887-7600. They've provided us a $99 rate, but remember to mention Team Firebird to take advantage of our room block.
Last but no least, we look forward to all of you joining us on the trek this Fall to Pacific Raceways!!