One of the most anticipated events of the season at Firebird, Street Outlaws-No Prep Kings is locked in for Friday-Saturday, August 26-27. Online tickets (link) are now on sale. Or register your race car at this link.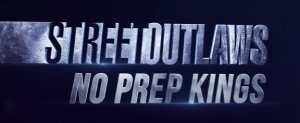 The stars of the hit t.v. show on the Discovery channel are looking forward to making their third appearance at NPK-Idaho.
Live NPK events will be hosted at fifteen of the premiere racing facilities across the country, which includes their 10th stop at Firebird.
For those of you who attended one or both of our previous NPK events, it was one of the more extraordinary events in track history. If you're planning to attend your first Street Outlaws event, you're in for quite a treat.
The event will have live filming for the hit t.v. show on the Discovery channel!!!
GATE TIMES
FRIDAY, AUGUST 26
Opens for Race Teams at 8:30 am
Opens for Motorhome/RV Pit Camping Permit holders at 8:30 am
VIP All Access ticket holders at 2 pm
All other tickets at 4 pm
Racing Friday kicks off at 5 pm
SATURDAY, AUGUST 27
VIP All Access ticket holders at 9:30 am
All other tickets at 11:30 pm
Pre-Race Invitational driver's gathering (start line) 1:30 pm
Racing Saturday kicks off at 2 pm
Firebird is located 5 miles north of Hwy 44 on Hwy 16 about 15 minutes northwest of Eagle, just following the highway directional signs.