We are very excited to officially kickoff the 2021 championship point's chase on Saturday and Sunday, April 17-18. The Stinker Stores Season Opener jump starts the Boise Muffler Gold Cup Series in a multitude of eliminators on this double header weekend of racing.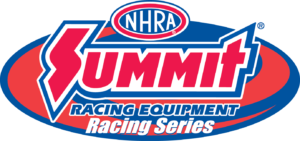 All of the core Gold Cup eliminators will be contested each day, including  Super Pro, Pro, Sled/Bike, Sportsman and Junior Dragster. Additionally, the season point's series also continues in Outlaw Street, Nostalgia, Street Truck, Factory Muscle, Street Bike, Junior Street and Super Shifter.
This event marks the start of earning points for the Summit E.T. Finals, which will be staged at Woodburn Dragstrip, Woodburn, Ore., over Labor Day weekend, Sept 2-5.
Additionally, the 2021 Division 6 Land of the Leaders 4-race series begins on Sunday, April 18, in Super Pro, Pro, Sled/Bike, Sportsman, Jr. Dragster and Jr. Street.
Time Trial Run Order (and class specs)
Sportsman (12.00 & slower)
Street Truck (Trucks or SUVs, 10.00 & slower, muffled and on Street Tires (DOT-ok)
Super Shifter (Stick Shift, 10 & slower, muffled and on Street Tires (DOT-ok)
Junior Street (13-16 years of age, parent riding co-passenger) "Q"
Outlaw Street (10.00 & slower, muffled and on Street Tires (DOT-ok)
Factory Muscle (2004 & Newer Detroit Iron)
Street Bike (Street-type tires, no delay boxes) "Q"
Pro Eliminator (9.00-13.99)
Super Pro Eliminator (7.00-11.99)
Test Session (or Licensing)
Sled/Bike (7.00-13.99, electronics permitted) "Q"
Nostalgia Eliminator (13.99 or quicker, 1979 or older, slicks permitted)
Junior Dragster (5-17 year olds) "Q"
"Q"=qualified fields during time trials
Racer and crew entries are now on sale for the double header Stinker Stores Season Opener.

SPORTSMAN RACER TECH CARD
TECH CARD: As a convenience to both you and Firebird's tech team, please completely fill out the .pdf form on your computer (click on hyperlink above, both sides) and print. Please bring printed copy to this event to expedite the inspection process.
AS YOU PLAN TO ATTEND AN EVENT AT FIREBIRD, PLEASE FAMILIARIZE YOURSELF WITH THE FOLLOWING PROCEDURES
In the event of inclement weather, updates will be available on this site and on our Facebook page.