The Peterson Chevrolet Midnight Drags is set for Saturday night, August 24. Street Legal grudge action will be offered from 8 pm until Midnight to help encourage racing down the strip, not the streets.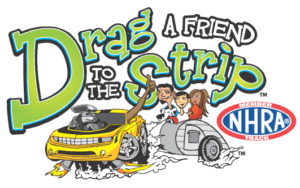 Earn a spot in Firebird's 100 MPH Club or try `n better your existing speed over the quarter-mile distance.
Grudge racing is open to street legal cars and trucks (mufflers required). Basic safety items includes good tires, good brakes and seat belts (for majority of cars 14.00 or slower).
For cars quicker than 13.99, you will need a helmet that is identified as a Snell 2010 or 2015 (M Series or SA Series). To determine this, a holographic sticker identifies Snell rating inside the helmet padding. Firebird does offer new helmets for sale in the souvenir Sport Shop.
MIDNIGHT DRAGS RULES
RACE FEES
Grudge tech card (mufflers required): $25
Annual permanent number/license card: $7
FEES
Adults: $10
6-12: $3
5 & under: Free
EVENT SCHEDULE
Opens: 7 pm
Grudge racing: 8 pm – Midnight
Concludes: Midnight