Here's your final chance to come run the wheels off your car, truck, motorcycle, sled or junior for five unlimited hours. The Last Blast Open Test Day is on Sun., Oct. 17.
We will feature grudge racing or track testing throughout the afternoon. Event is open to racers that run 9.00 or slower. We will also offer a show `n shine, along with special New Crew Pick show plaques and paved pit parking in Firebird 's upper pit area.
Gates open at 10 am followed by grudge/testing from 11 am until 4 pm. Admission (adults): $12, 6-12: $3 and 5 & under free. Show `n shine entry: FREE (after purchasing an adult admission).
One of the highlights of the day includes $1 hot dogs, $1 beer and $.50 cent soft drinks thanks to our friends at Coca-Cola.
Track will be fully prepped for the entire quarter-mile for the test day. Click on the FOAT logo below to order your online race entry or admission to the Last Blast event.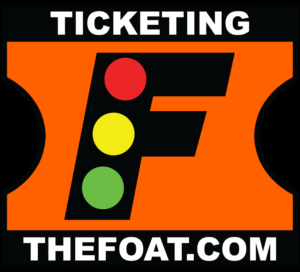 SPORTSMAN RACER TECH CARD
TECH CARD: As a convenience to both you and Firebird's tech team, please completely fill out the .pdf form on your computer (click on hyperlink above, both sides) and print. Please bring printed copy to this event to expedite the inspection process.
AS YOU PLAN TO ATTEND AN EVENT AT FIREBIRD, PLEASE FAMILIARIZE YOURSELF WITH THE FOLLOWING PROCEDURES
Similar to our early season events, participants and attendees will be asked to comply with the following protocols:
Racers and their crew will be required to park according to social distancing guidelines, which means a 6-foot minimum space will be required between all parking spaces.
The Firebird team, which includes our staff and officials, will be encouraged to wear face coverings (and gloves where necessary). Additionally, the Firebird team will make regular use of hand sanitizer, conveniently located throughout the facility.
Participants and crew members are encouraged to utilize face coverings when away from their pit area transport/trailer.
Tech inspection will be available for the race car driver and up to one crew member per entry. Racers and crew person will be required to wear face coverings during Tech inspection. We encourage filling out our ONLINE TECH CARD at your computer and printing to bring to the track.
The Race Control Tower will be limited to essential track staff only.
All of Firebird's restrooms are equipped with hand sanitizer dispensers, soap, and hand pumice cleaner. Restrooms will be sanitized before, during and at the conclusion of the race day. Free-standing hand sanitizer dispensers are positioned in many key locations for convenient access by staff, racers and crew.
Firebird's Food & Beverage stand will follow all guidelines in place for food service businesses. A limited menu of packaged food items, along with beverages will be available. Condiments will be provided in packets, rather than self-service stations. We recommend that food and beverage orders be taken back to pit area for consumption. The lower patio area picnic tables have been moved to storage until further notice.
The Sport Shop will be open and anyone entering the Sport Shop will be required to follow social distancing guidelines, and our staff will be sanitizing surfaces.
Staging lanes will be split to offer appropriate distancing for both the left and right lanes from Pit Control to the starting line.
Social distancing protocols of a minimum of 6 feet will be strictly enforced in the staging lanes and on the starting line. Congregating in groups along the staging lane fence, on the starting line or in the pita area will not be permissible. Our track staff and Firebird Safety Team will closely monitor these areas in order to prevent unauthorized gatherings.
Each racer is required to pre-purchase your race number online in advance of the event (if you do not currently maintain a NHRA number).
As we have mentioned in previously (and just as a reminder), the Firebird staff and management encourage everyone to be familiar with each and every policy outlined above. We will respectfully enforce such policies for the safety, health and well being of all of our guests, crew and track staff.