The 49th Annual O'Reilly Auto Parts Boise Roadster Show returns this Friday thru Sunday, March 11, 12 & 13. Presented by Les Schwab Tires, the show features many top hot rods, radical customs, wicked street machines, hot trucks, boats, classics, motorcycles and more.
As Idaho's premiere motorsport's experience, the event will fill all three buildings at the Expo Idaho indoor facility. Save on tickets today at region-wide O'Reilly Auto Parts stores or online.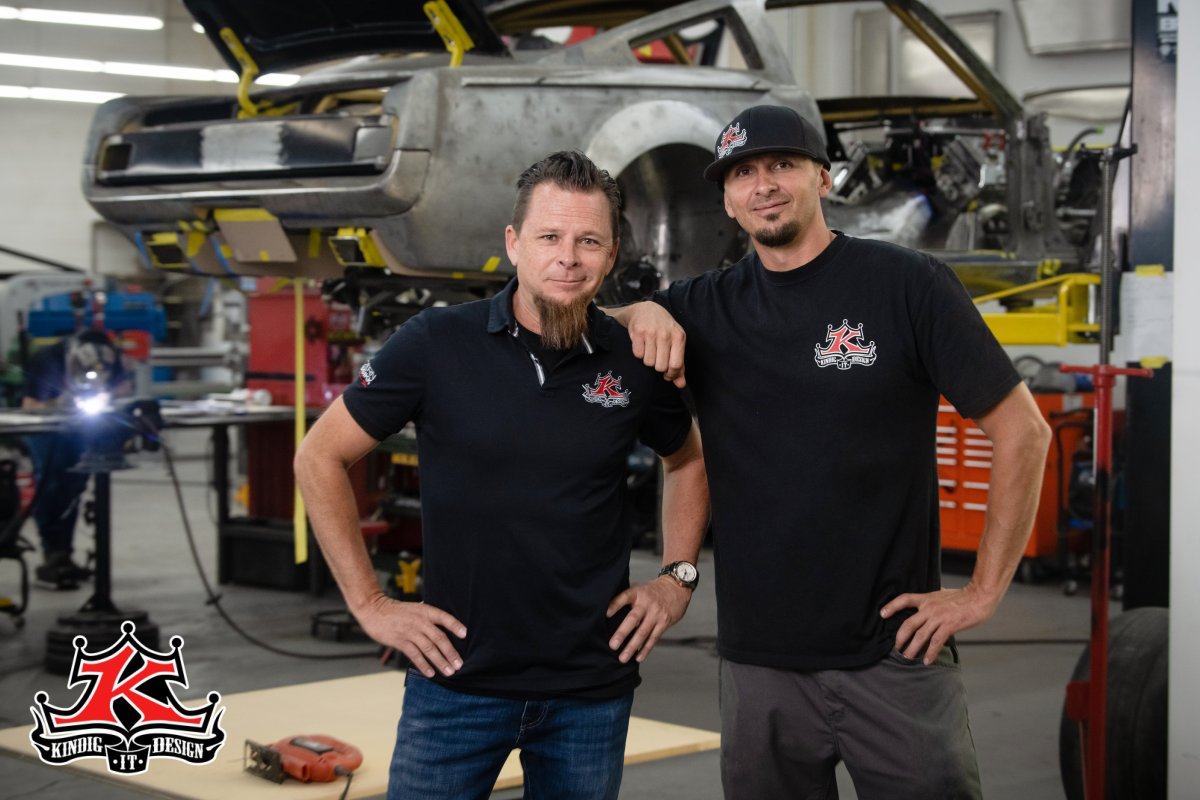 We are thrilled to have special guest Dave Kindig and KevDogg appear at this year's show. The stars of the hit t.v. show Bitchin' Rides will be on hand throughout weekend. In addition, they will be bringing their Kindig-It Design Semi, along with a trio of the knockout builds created on their long standing show on the Motor Trend channel.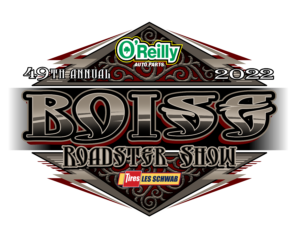 Every entry that participates in the show wins an award. The top prize of the Roadster Show is known coast-to-coast as the Goldmark. The Goldmark will go to the one entry deemed "Best of the Best'. The Goldmark wins a cash prize, along with an embroidered jacket and special award statue. The "Essence of Cool", Trendsetter, Wild One, Fire Rod, Mighty Fine, Tompkins Cup, Jack's Pick, KRS Pick and more will also be handed out during the award ceremonies.
A tradition at the Roadster Show every March, the New family will also reveal an honoree for the Master-Builder award, too. This special recognition plaque is presented to a person who has helped to positively influence, shape and make the Roadster Show a better event year-over-year.
FILL IN ENTRY APPLICATION for cars, trucks, bikes, etc. – click on hyperlink:
2022 ENTRY APPLICATION
---
2022 ENTRY FORM
---
FILL IN VENDOR APPLICATION for companies looking for commercial space – click on hyperlink:
Show Hours:
Friday: Noon – 9 pm
Saturday: 10 am – 9 pm
Sunday: 10 am – 5 pm
---
Admission:
Adult admission: $14.00
Child (age 6-12): $5.00
5 & Under: Free
---
Hotel – R.V. (tell them your attending Roadster Show for special rates):
Hilton Garden Inn, Eagle (208) 938-9600
Hampton Inn Suites, Meridian (208) 887-3600
My Place Hotel, Meridian (208) 898-0009
Boise Riverside R.V. Park, next to Expo Idaho facility (208) 375-7432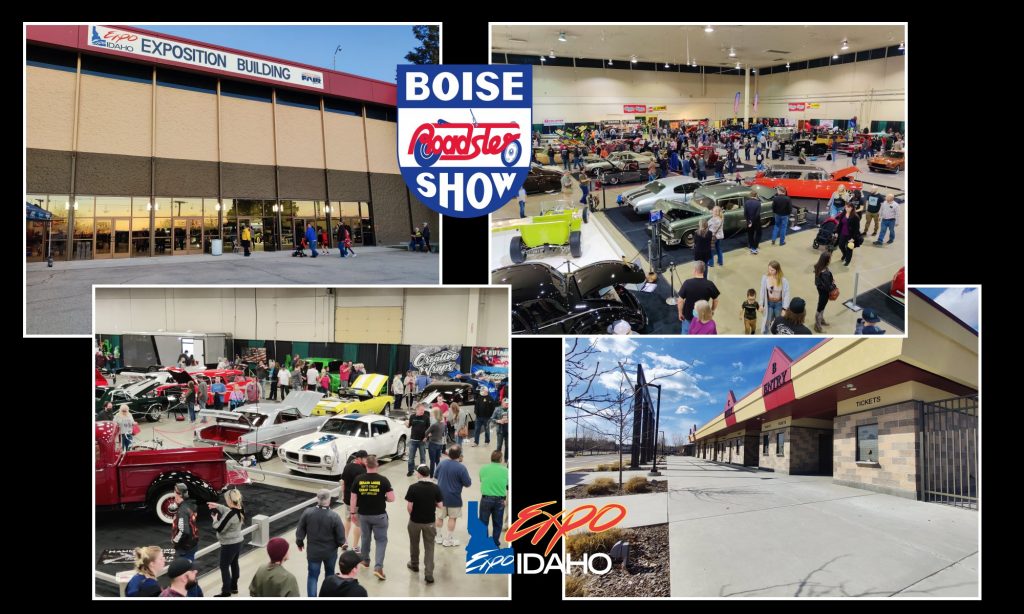 ---
Expo Idaho is located at 5610 Glenwood at the corner of Chinden Blvd. and Glenwood in Boise.