The 43rd Annual Little Caesars Pizza GREAT AMERICAN FOX HUNT presented by Bronco Motors returns to Firebird on Friday-Saturday, June 12-13.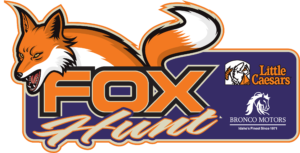 A staple on the Firebird track schedule for better than forty years, the Fox Hunt features the fire `n fury of 270 mph Jet cars at nightfall.
Adding more icing to the cake, the fan favorite "Outlaw" wheelstander of Ed Jones will be on hand performing quarter-mile wheelstands on two wheels.
A wild array of Funny Cars, Supercharged Dragsters, Blown Roadsters and more are anticipated for the Fox Hunt weekend thanks to our friends at Good Vibrations Motorsports. For all your high performance parts, be sure and swing by our friends at: dragparts.com.
FOX HUNT RACER FLYER
.    .    .    .    .    .    .    .    .    .    .    .    .    .    .    .    .    .    .    .    .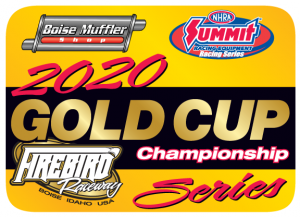 Register for Gold Cup Points Series
CLASSES – Separate Racing Both Days
Super Pro (7.00 – 11.99)
Pro (9.00 – 13.99)
Sportsman (12.00 and slower)
Sled/Bike (7.50-13.99)
Nostalgia (13.99 or quicker, pre-`79)
Fox eliminator (No Box, any dial-in)
Pro Comp (Front motored dragsters, altereds, roadsters)
HOURS
Thursday, June 11
Pre-Event Racer Parking: 4 pm – 7 pm
Friday, June 12
Racer gates Open: 9 am
Gold Cup time trials start: Noon
Gold Cup eliminations: 3 pm
Professional Session (test): 8:15 pm
Race Concludes: 10 pm
Saturday, June 13
Racer gates Open: 8 am
Gold Cup time trials start: 9:30 am
Gold Cup eliminations: 1:30 pm
Professional Session: 3 pm
Main Event (BB/Funny Cars, Blown Alcohol Thunder, Jets, Outlaw Wheelstander): 6:30 pm
Pro Show Championship Finals (BB/Funny Cars, Blown Alcohol Thunder, Jets, Outlaw Wheelstander): 9:30 pm
Race Concludes: 10:30 pm
REGISTER TODAY ONLINE FOR RACER & CREW CREDENTIALS
Adult Pit Side Ticket (online in advance): $20*
Ladies Pit Side Ticket (online in advance): $10*
*Price at the gate on day of event will be $25 (guys); $15 (ladies)
CHILD ADMISSION
6-12: $5
5 & Under: Free
Purchase your ONLINE SPECTATOR TICKETS today for the Fox Hunt event.
---
Similar to our early season events, participants and attendees will be asked to comply with the following protocols:
Racers and their crew will be required to park according to social distancing guidelines, which means a 6-foot minimum space will be required between all parking spaces.
The Firebird team, which includes our staff and officials, will be encouraged to wear face coverings (and gloves where necessary). Additionally, the Firebird team will make regular use of hand sanitizer, conveniently located throughout the facility.
Participants and crew members are encouraged to utilize face coverings when away from their pit area transport/trailer.
Tech inspection will be available for the race car driver and up to one crew member per entry. Racers and crew person will be encouraged to wear face coverings during Tech inspection.
We encourage filling out our ONLINE TECH CARD at your computer and printing to bring to the track.
The Race Control Tower will be limited to essential track staff only.
All of Firebird's restrooms are equipped with hand sanitizer dispensers, soap, and hand pumice cleaner. Restrooms will be sanitized before, during and at the conclusion of the race day. Free-standing hand sanitizer dispensers are positioned in many key locations for convenient access by staff, racers and crew.
Firebird's Food & Beverage stand will follow all guidelines in place for food service businesses. A limited menu of packaged food items, along with beverages will be available. Condiments will be provided in packets, rather than self-service stations. We recommend that food and beverage orders be taken back to pit area for consumption. The patio picnic tables have been moved to storage until further notice.
The Sport Shop will be open and anyone entering the Sport Shop will be required to follow social distancing guidelines, and our staff will be sanitizing surfaces.
Social distancing protocols of a minimum of 6 feet will be strictly enforced in the staging lanes and on the starting line. Congregating in groups along the staging lane fence, on the starting line or in the pita area will not be permissible. Our track staff and Firebird Safety Team will closely monitor these areas in order to prevent unauthorized gatherings.
Capture your grudge tech card and admission online today. Additionally, racers need to secure your 2020 Permanent Race Number (if you do not currently maintain a NHRA number).
As we have mentioned in previously (and just as a reminder), the Firebird staff and management encourage everyone to be familiar with each and every policy outlined above. We will respectfully enforce such policies for the safety, health and well being of all of our guests, crew and track staff.
---
In the event of inclement weather, updates will be available on this site and on our Facebook page. To learn more, the track hotline is: 208.938.8986. Firebird is located 5 miles north of Hwy 44 on Hwy 16 (just follow the highway directional signs), about 10 minutes northwest of Eagle.