The 42nd Annual Little Caesars Pizza Great American Fox Hunt presented by Bronco Motors returns to Firebird on Friday-Saturday, June 14-15, 2019.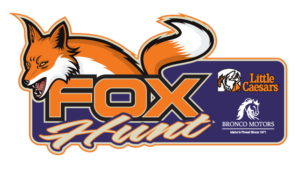 A staple on the Firebird track schedule for better than forty years, the Fox Hunt features the fire `n fury of 270 mph Jet cars on Saturday night.
The event will also showcase an exciting line up of blown cars headed up by the defending champion Greg Howland's amazing "Zeus" Corvette, better known as the "Burnout King". We can't wait to watch supercharged floppers at the famed Fox Hunt.
Adding more icing to the cake will be the fan favorite "Outlaw" wheelstander of Ed Jones who will be on hand performing quarter-mile wheelstands.
For more information, contact the Firebird hotline: 208.938.8986.
Funny Car
GREG HOWLAND
Blown Thunder
BRENT JONES
Super Pro
BUTCH WARNER/CHRIS JAGGERS
Pro
SETH MCLEAN/LEVI BURLILE
Sled/Bike
JACOB WOOD/ZAK PEDRAZA
Sportsman
JOE WITHERSPOON/JOSEPH JOHNSON
Fox Eliminator
KATY PHELPS/STEPHANIE CODDENS
Nostalgia
BRAD BOHNING/ED MAY
Box Gambler
CHRIS JAGGERS/SEAN SHAFFER
No Box Gambler
RYAN RESINKIN (2)
In the event of inclement weather, updates will be available on this site and on our Facebook page.