One thing you'll quickly notice upon entering the Firebird facility is the Souvenir Sport Shops. You will find a variety of cool t-shirts, caps, decals, sweat shirts and countless other items.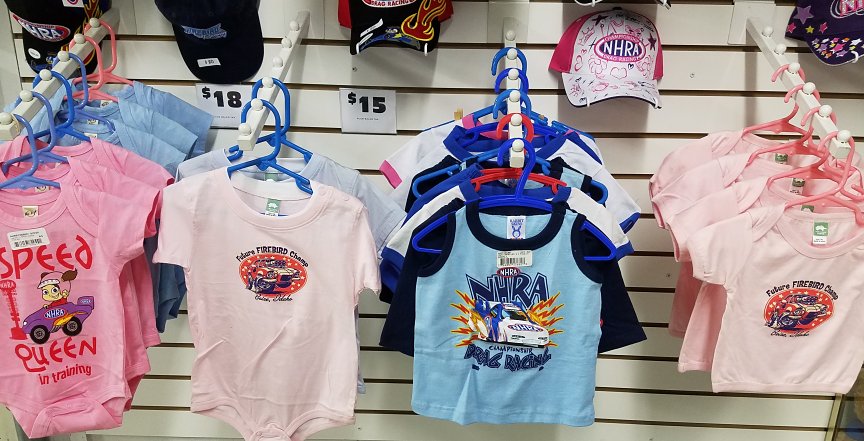 Best sure to visit one of our stores to check out the cool swag for all ages.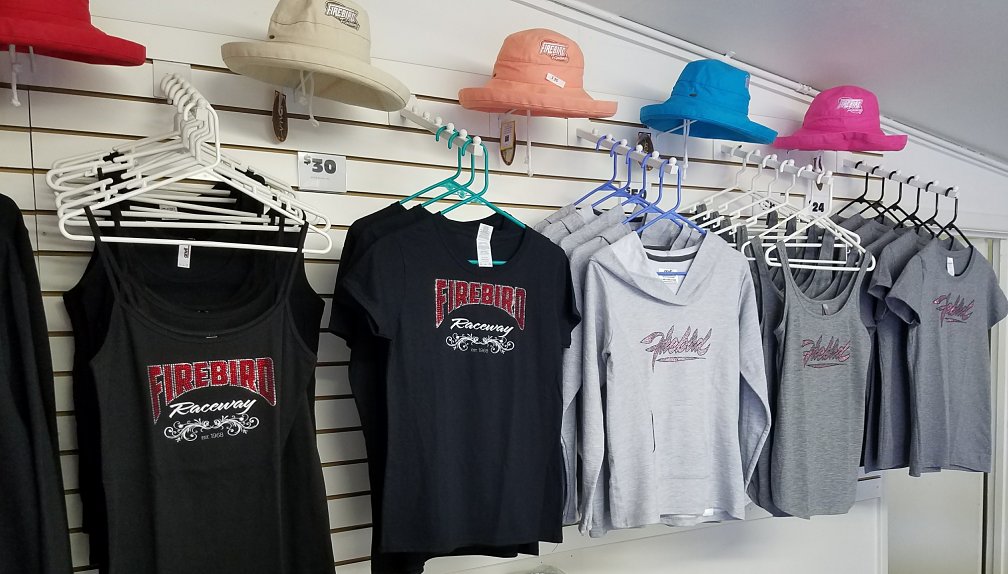 We also sell a whole variety of decals, patches, limited edition custom metal signs, straw hats, visors ear plugs, bumper stickers, sunglasses, and fridge magnets. The stores also stock suntan lotion, coffee mugs, jackets, sweat shirts, pit pass lanyards, license plates and shot glasses. Snell approved helmets are also available, along with gloves, seasonal posters, and collectible Hot Wheels diecast cars.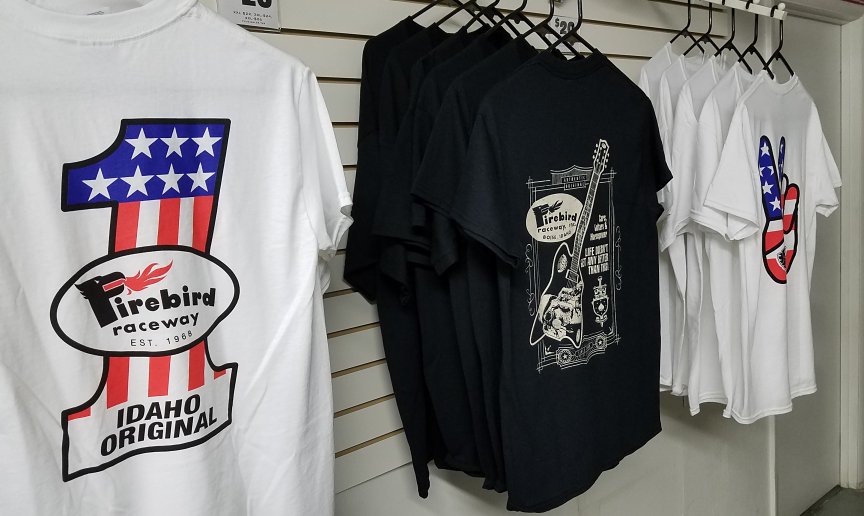 Our Sport Shops offer a great assortment of wearables from both Firebird and the National Hot Rod Association. Be sure and stop by one of the stores to check out all the latest in new merchandise for adults of all ages. You will find "Future Champion" shirts for kids, toddlers, and babies.
We also create shirts annually for the Oldies Drags, Nightfire and Halloween Classic.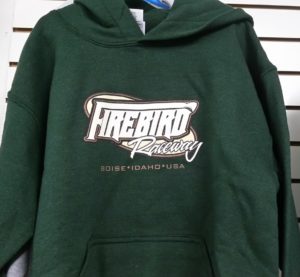 Every season we produce a Motorsports Annual, Firebird's official souvenir program featuring 116 jam-packed pages of outstanding photography and race info. Books are available at the souvenir stores. Price: just $2.
Conveniently located, Firebird also offers an ATM machine in each of the Firebird Sport Shops on the pit side of the raceway.
Perhaps you might have a birthday, anniversary or want to treat yourself, just drop us an email. If you might like to place an order for any of the items from our stores, we'd be happy to help with an order. We'll process your credit card and quite often ship same day (or next) to your home or office.